Around 500 migrants crossed Channel to UK today | UK News
Around 500 people crossed from France to England across the Channel today, according to Sky sources.
Groups of people wearing life jackets and some wrapped in blankets were pictured being brought into Dover, Kent, on a Border Force boat.
A record 45,728 made the crossing on small boats last year, up more than 60% on the previous year.
Government figures show 592 migrants have crossed the Channel so far this year, but the activity was only recorded on three days in January.
Some 1,339 made the journey in the first month of 2022.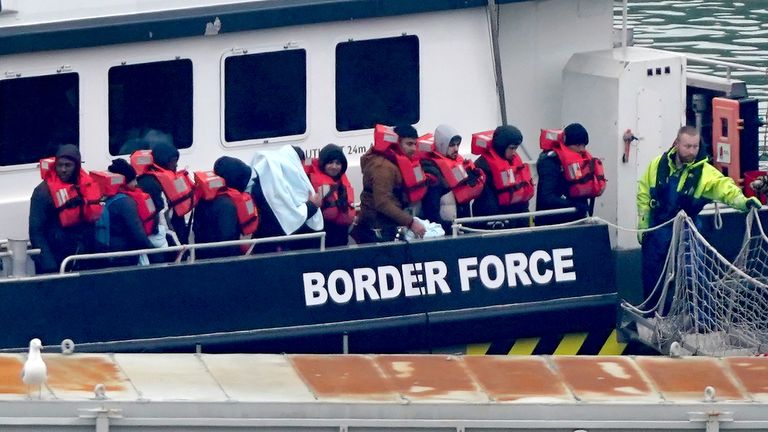 It comes as MPs heard flights sending migrants to Rwanda may not take place until later this year at the earliest amid ongoing legal action.
Immigration minister Robert Jenrick said the government still hopes to restart flights "as soon as possible", but said it was "right" to wait until court appeals have concluded.
Asked when the government hopes to restart flights to Rwanda, Mr Jenrick told MPs: "As soon as possible. It obviously remains the government's policy. We see it as an absolutely critical way of deterring people from making the dangerous crossing and changing the business model of the people smugglers."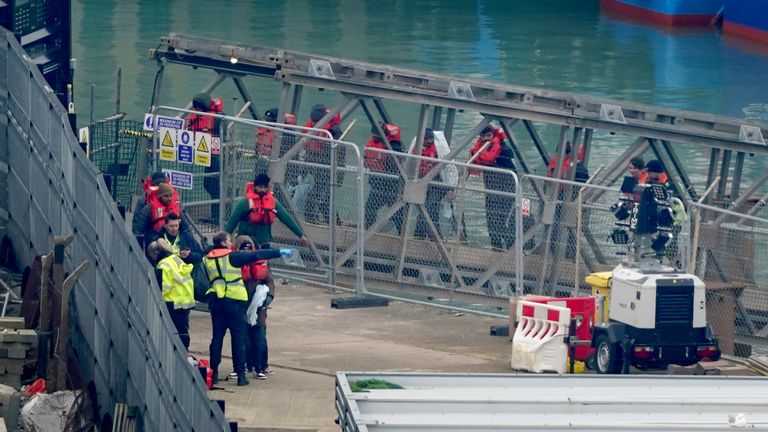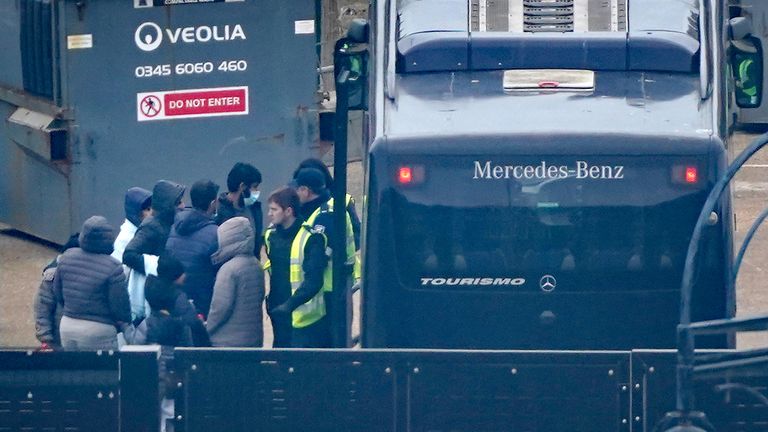 High Court judges ruled the policy was lawful last month, but so far efforts to launch it have been mired by legal action.
Mr Jenrick said an appeal "will be heard later this year" and added: "We look forward to defending the government's position once again as robustly as possible and hope, and expect, that we'll have a similar outcome in the Court of Appeal."
Asked to confirm if the government was waiting for the appeal to conclude before any flights will start again, he said: "Yes. It's right that we await to the outcome of the British courts… then obviously the government will decide how to proceed once we have the final judgment."