Better home insulation could mean people live longer, study suggests | Climate News
Making homes better insulated and using renewable energy to power them could mean people live longer.
That's the conclusion of a new study that found net zero policies like home insulation, if successfully introduced, would "significantly" cut mortality in England and Wales by 2050.
The government's net zero strategy, published in 2021, sets out a pathway to reaching net zero greenhouse gas emissions by the middle of this century.
An extra two million years of life lived would be added across the population by 2050, if the balanced pathway plan – a 60% reduction in emissions by 2035 – was implemented, said researchers.
National Grid: Cash to reduce energy

The study looked at six net zero policies – it argued that retrofitting homes with insulation would be the most effective, resulting in an additional 836,000 life years for the population by the middle of the century.
Switching to renewable energy to power homes was the second most-effective policy, resulting in an extra 657,000 years over the same period, the modelling suggested.
Researchers said retrofitting homes, to make them more energy efficient and reduce consumption and emissions, would mean properties get warmer in the winter.
They argued that as long as there was adequate ventilation, then people would be exposed to less pollution generated indoors, like from particles and radon.
Radon is a natural radioactive gas which comes from the decay of uranium in rocks and soil, and can seep from the ground and get into homes through the floor.
The researchers stressed that without additional ventilation, the indoor generated pollution could build up inside properties, which is bad for people's overall health.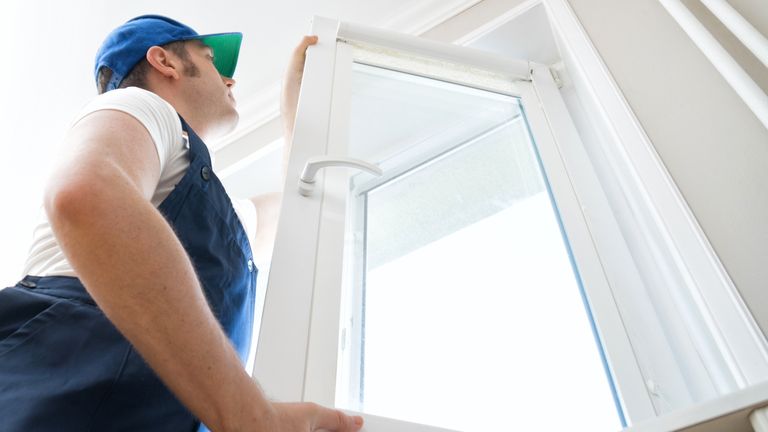 Retrofitting can include insulating roofs, walls and floors; replacement windows; improved ventilation design; airtightness works and more efficient heating and hot water systems.
Moving forward, those behind the study claimed it may even underestimate the health benefits of net zero policies, as they did not model all the potential health benefits of the policies' implementation.
The peer-reviewed study was published in the journal, The Lancet Planetary Health.
Read more:
Cold snap forces National Grid to put three coal power generators on standby
'It will take a lot more than willing customers to manage future electricity supply'
Click to subscribe to ClimateCast wherever you get your podcasts
Watch the Daily Climate Show at 3.30pm Monday to Friday, and The Climate Show with Tom Heap on Saturday and Sunday at 3.30pm and 7.30pm.
All on Sky News, on the Sky News website and app, on YouTube and Twitter.
The show investigates how global warming is changing our landscape and highlights solutions to the crisis.