'Enough is enough – I need to grieve for my son': Chris Kaba's family are tired of waiting for answers after his death | UK News
Six months since Chris Kaba's death, his parents Prosper and Helen are still not able to mourn their loss.
They sat down with me ahead of a community event commemorating their son's death in Streatham Hill, south London.
We're sitting on white chairs in front of a blue balloon arch that frames a mounted picture of their son with the words "Justice for Chris Kaba" printed on it.
There's a table underneath which also has three photographs of the 24-year-old, including one of him as a baby.
Chris was a dad-to-be but he never got to meet his baby daughter, who was born after his death, just days before his funeral.
Raising their granddaughter while mourning their son has been heartbreaking, his parents tell me.
"It's really difficult," Helen says.
Prosper, who has just returned from Congo, where extended family are also mourning Chris's passing, adds: "What will I tell my granddaughter one day when she asks me: 'Where's my dad? What happened to my dad?'
"What can I say?"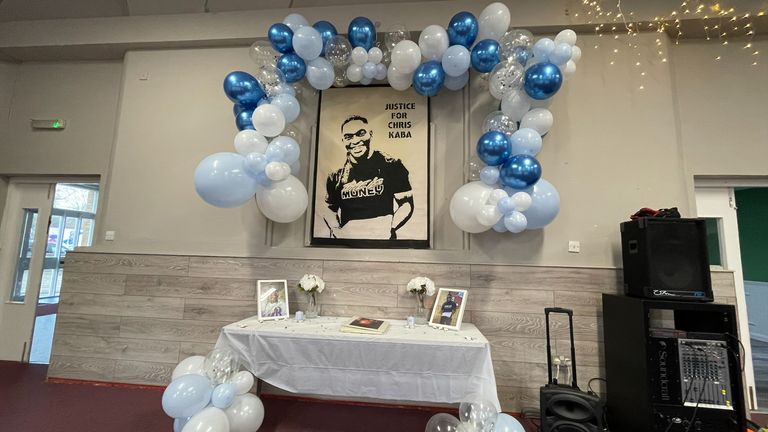 Read more:
Stormzy joins protesters demanding justice for Chris Kaba
No gun found on man shot dead by police in London – as family call for murder investigation
Mourners gather for funeral of unarmed man shot by police
Questions plague the family's minds.
Prosper and Helen are clutching each other's hands tightly. They are united in grief that is palpable – they've been through an extraordinary amount together over the past six months.
They learned of their son's death by phone call, watching bodycam footage of the incident, and have been told to wait for answers which may be delivered by the police watchdog.
'We want the truth'
The Independent Office for Police Conduct (IOPC) has been investigating Chris's death and is expected to deliver its report within the next three months.
But the family's patience is wearing thin.
Helen tells us: "We want the truth.
"We want to know what happened and why and how.
"I need the answer.
"I've been waiting for six months, I can't wait for another six months.
"Enough is enough, I need an answer.
"I need to grieve for my son.
"Enough is enough, enough is enough.
"We can't wait any longer, we need answers.
"We need a verdict, we need to grieve for Chris."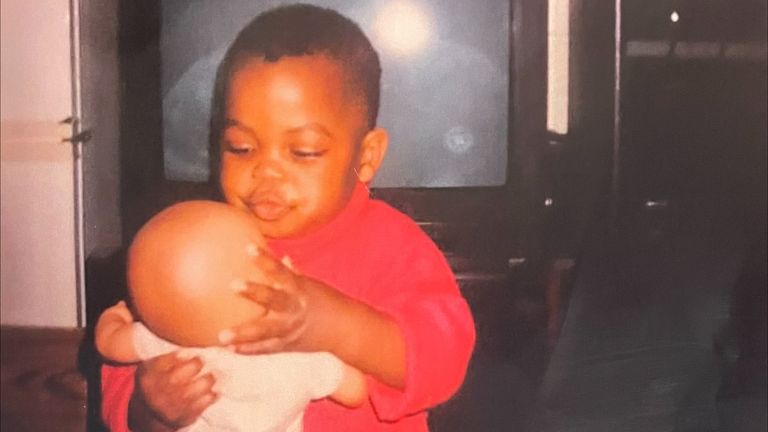 'All of it has been hurting hard'
When I ask them about not being able to mourn his loss yet, they both shake their heads vigorously.
Prosper explains: "How are we meant to grieve without any justice?
"We want answers for our questions: our boy was killed – why?
"It's been hard, very hard.
"All of it has been hurting hard.
"My family is devastated, my life is devastated. There is no more life."
They both emphasise their need for answers.
"Why should it take six months?" Prosper says.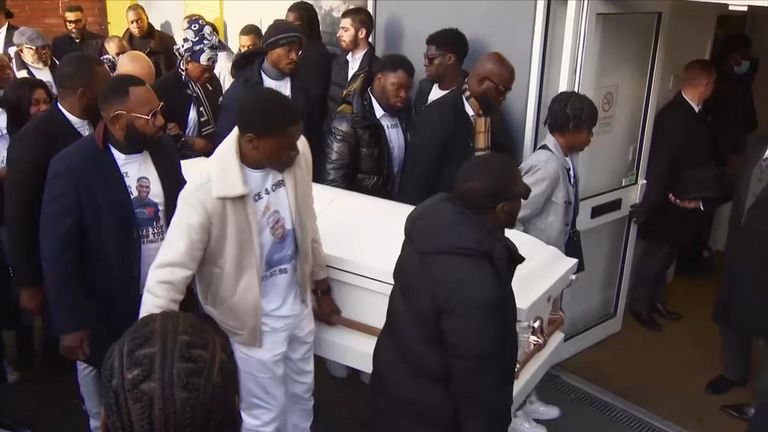 Some 60 people gathered at the New Park Road Baptist Church on Saturday night to show their solidarity with the family.
A video compilation of images and videos of Chris play on repeat via a projector as one by one, Chris' cousin, Jefferson, and then his mother, and then father addressed the group.
The church is just a four-minute walk from where Chris was shot.
After sharing experiences, the group decide to retrace Chris's route on the night of the 5 September 2022 to Kirkstall Gardens.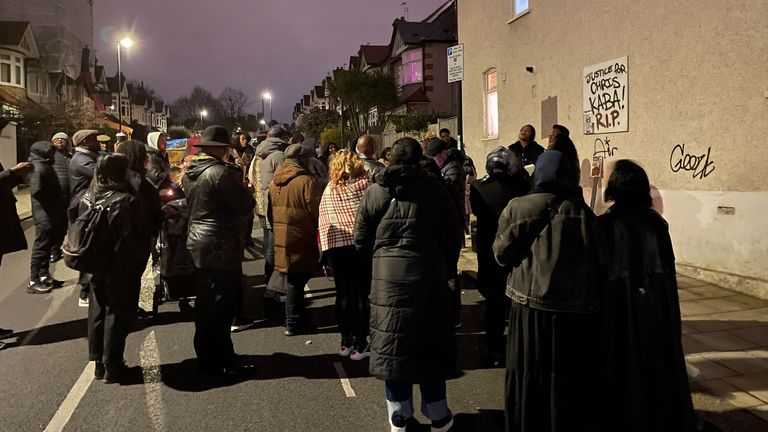 They sang, chanted and held a minute's silence in his memory – all holding candles.
Some cried and others stood in silence on the quiet residential road just before 10pm, around the time of the shooting six months ago.
They may face a long legal road ahead but their yearning for answers deepens and their voices are loud.
IOPC 'awaiting an external report'
On the anniversary of Chris's death, many are on tenterhooks waiting for the IOPC's findings.
An IOPC spokesperson told us: "We are confident that our investigation into the circumstances surrounding the fatal shooting of Chris Kaba will conclude with the six-to-nine-month timeframe we specified at the outset.
"We are awaiting an external report which we require in order to conclude our investigation, finalise our report and then decide whether or not to refer a file of evidence to the Crown Prosecution Service for a charging decision.
"We continue to provide regular updates to representatives for the Kaba family in line with the IOPC policy."