Euston shooting: Man arrested on suspicion of attempted murder released on bail | UK News
A man arrested on suspicion of attempted murder following a drive-by shooting at a church has been released on bail.
The 22-year-old man was taken into custody on Sunday, but has been bailed pending further inquiries to a date in mid-February, the Metropolitan Police said.
Mourners were attending a memorial service for a young woman and her mother in Euston, central London, when they came under fire.
A 12-year-old girl and a seven-year-old girl were injured in the shooting, with the younger victim still in a serious but stable condition in hospital.
Three women, aged 21, 54 and 41, were also taken to hospital, where their injuries were assessed as non-life threatening.
However, a 48-year-old woman suffered potentially life-changing injuries, police said.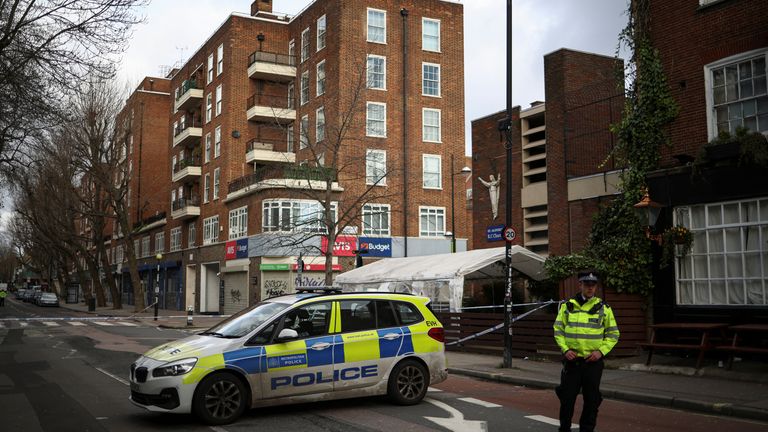 Witnesses reported seeing people running, screaming and sheltering inside the church as shots were fired, with the priest telling Sky News it was "pandemonium".
Superintendent Jack Rowlands described the incident as a "senseless act of violence".
The service was a requiem Mass for Sara Sanchez, 20, and her mother, Fresia Calderon, 50, who died in November.