Family offer £10,000 for information on missing mother who vanished 10 years ago | UK News
The family of a mother-of-three who disappeared 10 years ago are offering £10,000 for information regarding what happened to her.
Lisa Pour, who would now be 50, disappeared from the Willesden Green area of northwest London on the afternoon of 16 January 2013.
Last seen by her probation officer, she was said to have appeared well at the time and had never gone missing before.
On the 10th anniversary of her disappearance, Ms Pour's family are offering the monetary reward for anyone who comes forward with significant information that helps police find out what happened to her.
Ms Pour's children, Lauren-Holly, 25, and Jack Saffery, 23, said in a joint statement that it would mean the world for them to see their mother again.
"These past 10 years without our mother have really affected our family. She is a light that is missing in our lives and there's not one day we don't think about her," they said.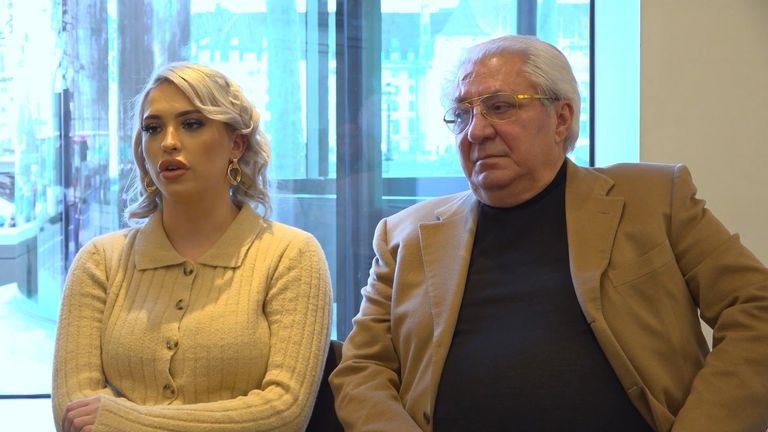 Investigators with Metropolitan Police said that they "cannot rule out" that Ms Pour may have come to some harm, but continue to investigate a "number of possibilities".
Ms Pour was 5ft 2ins tall, of slim build with dark hair at the time of her disappearance. She was known to visit the London boroughs of Brent and Camden.
Her daughter described her as a "loving character" but "very quiet and shy", adding that the family would like peace of mind over what happened to her mother.
Linda Pour, 76, Ms Pour's mother, is hopeful she will see her daughter again. She said: "I always believe I'll see her one day, and I'll put my arms around her and give her a kiss.
"She was the most wonderful loving child.
"I miss her every day."
Ms Pour was battling drug addiction at the time of her disappearance, according to Detective Chief Inspector Adam Rowland.
He urged anyone, including those who knew Ms Pour close to the time of her disappearance, to contact police if they have any information.
Speaking directly to Ms Pour, DCI Rowland added: "Lisa, if you see this, please get in touch with us or a partner agency so your loving family know you are okay."