Fawlty Towers set for reboot after more than 40 years – with John Cleese to star alongside his daughter | Ents & Arts News
Fawlty Towers is to be revived after more than 40 years, with John Cleese set to star alongside his daughter.
The show, widely regarded as one of the best sitcoms of all time, left British screens in 1979 after a four-year run on BBC Two.
It followed the unfortunate exploits of highly-strung Torquay hotelier Basil Fawlty, played by Cleese, and his wife Sybil, portrayed by Prunella Scales, as they tried to keep their hotel and marriage afloat.
On Tuesday, Castle Rock Entertainment announced it had closed a deal with Cleese to bring back the hit series.
The 83-year-old actor and writer will reprise his role as Fawlty in the new show, while his daughter, Camilla, will star alongside him as the hotelier's recently returned long-lost daughter.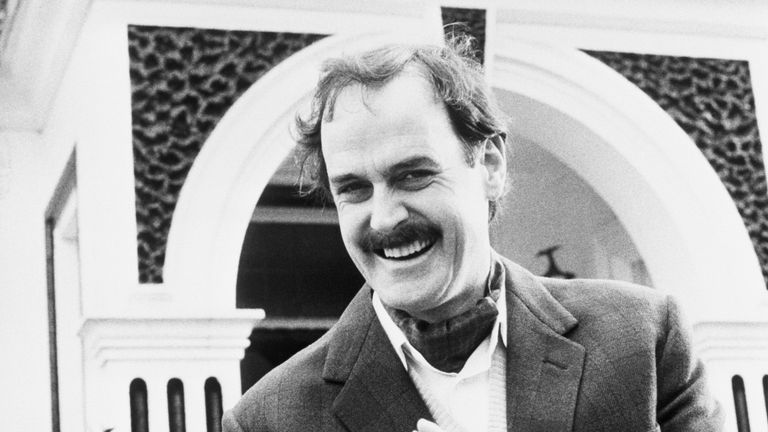 The new series will explore how the dramatic and cynical Basil navigates the modern world, while running a boutique hotel.
Actor Rob Reiner, his wife and actress Michele Reiner, director and producer Matthew George and Derrick Rossi will act as executive producers on the series.
Cleese said: "When we first met, he [Matt] offered an excellent first idea, and then Matt, my daughter Camilla, and I had one of the best creative sessions I can remember.
"By dessert, we had an overall concept so good that, a few days later, it won the approval of Rob and Michele Reiner.
"Camilla and I look forward enormously to expanding it into a series."
Read more:
Fawlty Towers: John Cleese hits out at 'stupid' removal of episode
Rob Reiner added: "John Cleese is a comedy legend. Just the idea of working with him makes me laugh."
The original show, written by Cleese and Connie Booth, ran on BBC Two for two series in 1975 and 1979.
In 2019, it was named the greatest British sitcom of all time by a panel of television experts for Radio Times magazine.
However, despite its success, Cleese has previously pushed back on the idea of reviving Fawlty Towers.
In a 2009 interview, the comedian, then aged 69, said the cast would never make another episode because they are "too old and tired".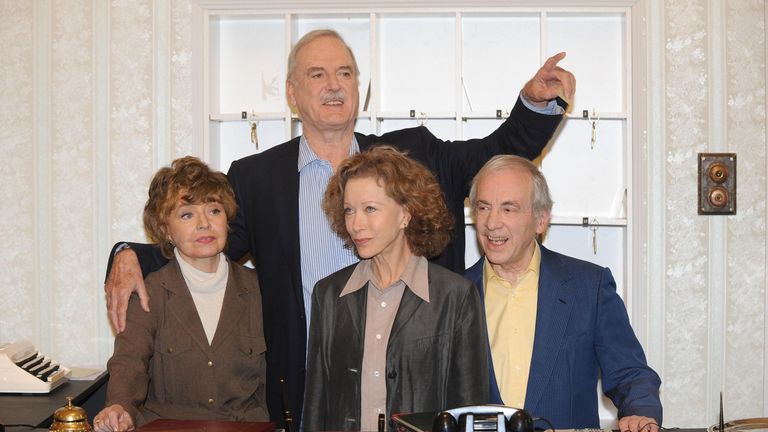 The show was remade in the US three times – in 1979 as Chateau Snavely, in 1983 as Amanda's, and in 1999 as Payne – however all failed.
Aside from Fawlty Towers, Cleese is best known as one of the original members of the Monty Python comedy troupe.
The group produced a number of surreal sketch shows and films including Monty Python And The Holy Grail, Monty Python's Life Of Brian and Monty Python's The Meaning Of Life.
The comedian, who has in recent years rallied against "cancel culture", revealed last year he was joining GB News after being told it is a "free speech channel".
His show is due to begin airing later this year.