Leslie Phillips: Carry On and Harry Potter actor dies aged 98 | Ents & Arts News
Veteran British actor Leslie Phillips, known for his roles in several Carry On films and the Harry Potter series, has died aged 98.
The star died "peacefully in his sleep" on Monday, his agent Jonathan Lloyd confirmed.
Phillips made his first film appearances as a boy in the 1930s and went on to have an illustrious career on stage and screen, particularly in the Carry On films – which included Carry On Teacher, Carry On Columbus, Carry On Constable and Carry On Nurse.
He became well known for his suggestive catchphrases such as "Ding Dong!", "Well, hello", and "I Say!".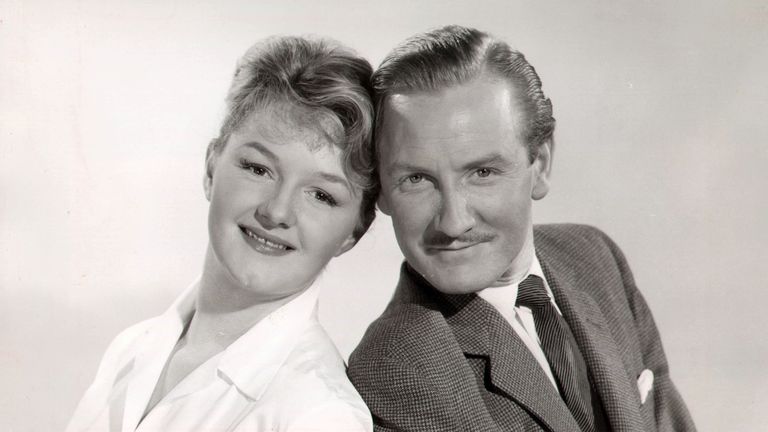 During a long and varied career in entertainment that spanned several decades, the actor worked with a huge range of stars, from Steven Spielberg and Laurence Olivier to Anthony Hopkins and Angelina Jolie.
Although he was known for his plummy accent and exaggerated portrayals of the English upper-class, Phillips was born in Tottenham and grew up speaking estuary English – taking elocution lessons and losing it later in life as it was seen as an impediment in the acting industry at the time.
He released his autobiography, Hello, in 2005, detailing how he discovered acting after growing up "in a poverty-stricken childhood in north London" and the death of his father when he was just 10 years old.
Phillips appeared in TV series such as Heartbeat, Midsomer Murders, Monarch Of The Glen and Holby City, films including Empire Of The Sun, Scandal, and Out Of Africa, and plays including Chekhov's The Cherry Orchard.
In 2007, the actor starred in Hanif Kureshi's film Venus alongside Peter O'Toole, a performance for which he was nominated for a BAFTA for best supporting actor.
And in recent years, his voice had become instantly recognisable to younger generations as that of the Sorting Hat in the Harry Potter films.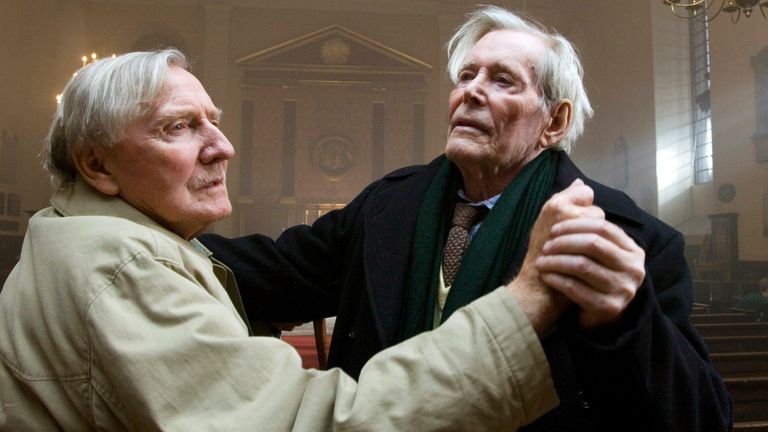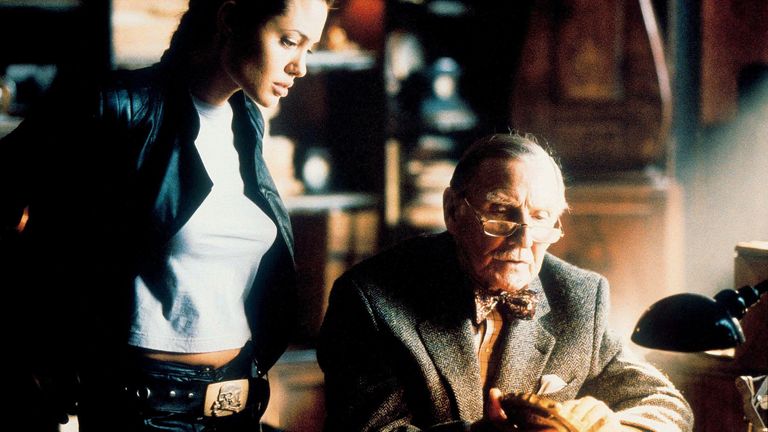 He was made an OBE in the 1998 Birthday Honours and was promoted to CBE in the 2008 New Year Honours.
Born Leslie Samuel Phillips on 20 April 1924, the actor learned his craft at the respected Italia Conti Stage School before serving as a lieutenant in the Durham Light Infantry between 1942 and 1945, when he was invalided out.
Afterwards, he was soon back in the limelight and the Carry On Films came in the '50s and '60s – cementing his reputation for playing smooth and roguish but incompetent members of high society.
Films such as Brothers In Law, The Smallest Show On Earth and The Man Who Liked Funerals followed and he also became well known for his appearances in the Doctor series, as well as comedies in which he was paired with Scottish comedian and impressionist Stanley Baxter – including Very Important Person, Crooks Anonymous, The Fast Lady and Father Came Too.
Like most of his contemporaries, he pursued a stint in Hollywood, but said he preferred Britain.
"I could have stayed," he said once, "but I am a Londoner through and through. I want to go everywhere, but I will always want to live in London. So I came back."
Stars pay tribute
Following the news of his death, stars who worked with him and met him were among those paying tribute.
Actor Sanjeev Bhaskar shared a clip of Phillips appearing on his show The Kumars At No 42. In the footage, Phillips recalled how he once found himself stuck on the London Underground surrounded by members of the public demanding he do his catchphrases.
"A truly warm, funny and gentle man #RIPLesliePhillips," Bhaskar wrote.
Coronation Street actor Tony Maudsley said working with Phillips "was a joy".
Phillips' first marriage, to Penelope Bartley in 1948, was dissolved in 1965. They had two sons and two daughters.
He married his second wife Angela Scoular in 1982 and the couple remained together until her death in April 2011.
He leaves behind his third wife, Zara Carr, whom he married in 2013.