Rishi Sunak's family 'reminded of rules' by police after dog filmed without lead in Hyde Park | Politics News
Rishi Sunak's family have been "reminded of the rules" by police after their dog was filmed without a lead on in London's Hyde Park.
A video shared on social media appeared to show the prime minister's labrador retriever roaming freely near a lake in the park.
The clip showed a notice board which said: "Dogs must be kept on leads", before showing Mr Sunak and what appeared to be his wife putting the pet, named Nova, on a leash.
It was shared by a TikTok user who wrote: "Lol, as if Rishi Sunak put his dog on the lead when he saw me filming the sign saying dogs must be on a lead."
A Metropolitan Police spokesman said: "We are aware of a video showing a dog being walked off the lead in Hyde Park.
"An officer, who was present at the time, spoke to a woman and reminded her of the rules. The dog was put back on the lead."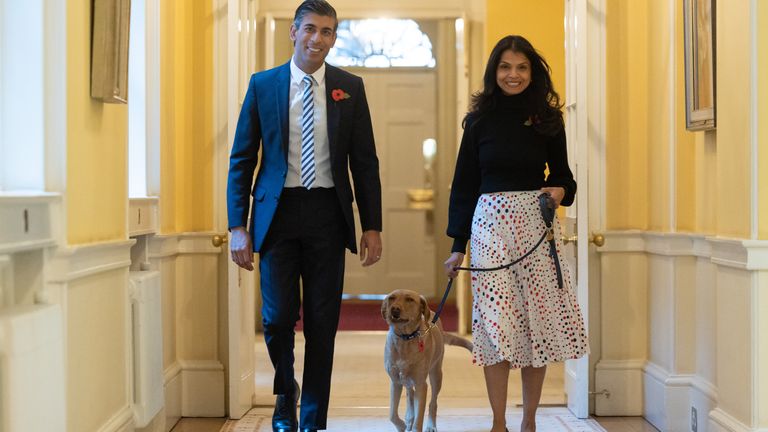 The Royal Parks website says dogs are welcome in all its parks "although there are some places where they are not allowed or must be kept on a lead".
It says: "These are clearly indicated within each park and are usually ecologically sensitive sites, deer parks, children's play areas, restaurants, cafes and some sports areas."
Downing Street said it would not be commenting on the footage.
A spokesman for the prime minister told reporters: "I'm not going to be commenting on the filming of the prime minister's family and private individuals.
"You can see the video, it speaks for itself."
Pressed on whether Mr Sunak would be apologising for breaching the park's rules, the spokesman replied: "As I say, I'm not going to comment on the video which you've seen."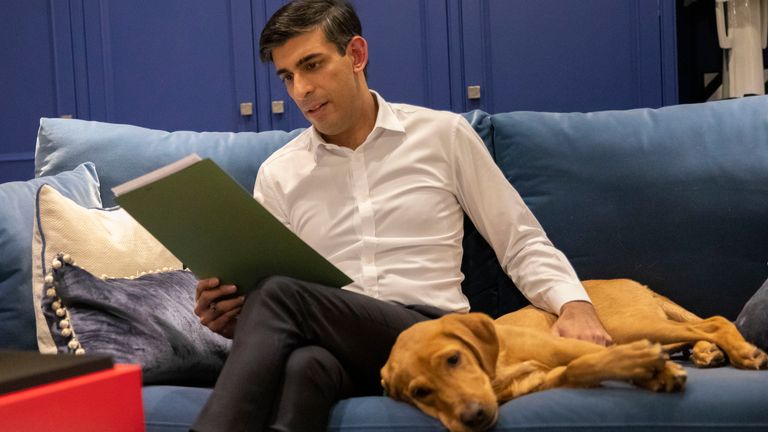 The Met said it would have no further involvement in the matter.
It is not the first time Mr Sunak has been contacted by police.
Earlier this year, the prime minister was fined for not wearing a seatbelt while filming a clip on Instagram to promote his levelling-up funding.
Downing Street apologised at the time, saying he "fully accepts this was a mistake".
Mr Sunak has also been fined by the Met Police for breaking lockdown rules.
He and Mr Johnson were handed fixed penalty notices over a birthday held in Downing Street for the former prime minister when curbs were in place in June 2020.