Ryan Reynolds revels in FA Cup magic as his non-league side Wrexham beat Championship Coventry City | UK News
Ryan Reynolds has been left "speechless" after Wrexham, the non-league team he co-owns with Rob McElhenney, dumped Coventry City out of the FA Cup.
The Welsh outfit beat the Sky Blues 4-3 at the CBS Arena in Coventry, with Sam Dalby, Elliot Lee, Thomas O'Connor and Paul Mullin all finding the back of the net during the game.
At one point, the visitors were 2-0 up against Coventry, who sit three leagues above them, causing Reynolds to write "What. The. F***. Is. Happening?" on Twitter.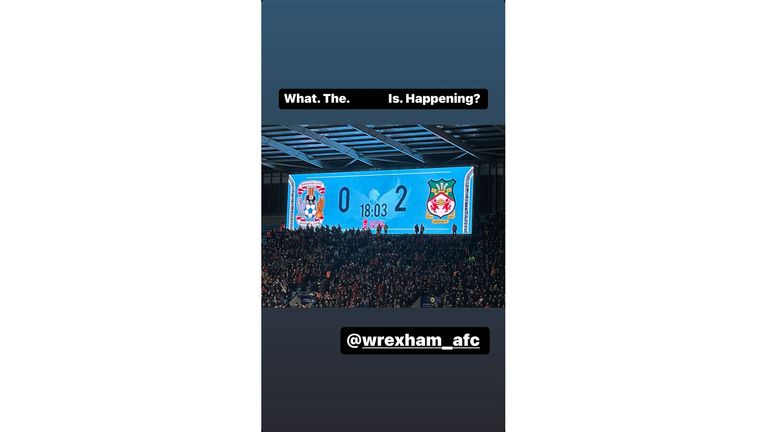 Read more:
Ryan Reynolds on Wrexham football club takeover with Rob McElhenney: 'I wouldn't dare call it soccer. I care about my well-being too much'
Wrexham owners Ryan Reynolds and Rob McElhenney honoured for 'promoting Wales and Welsh language to the world'
Wrexham then went 4-1 up, before the home team responded with two more goals – not enough to deny Reynolds' team their first spot in the competition's fourth round since 2000.
After the final whistle, the actor tweeted: "I'm completely and totally speechless. What a club. What a town. What a win. Wrexham AFC forever."
The fourth round draw will take place on Sunday, and could see Wrexham face teams such as Leicester City, Reading, and Tottenham Hotspur.
Another surprise in the FA Cup this weekend was non-league Chesterfield drawing 3-3 with Championship West Brom, which means the pair will go to a replay.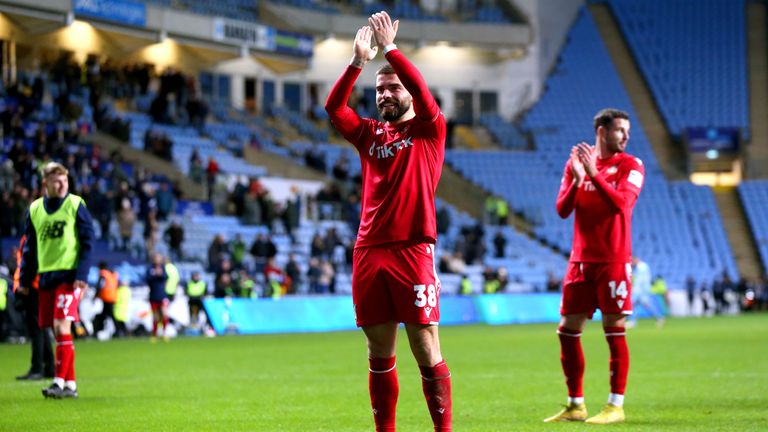 Reynolds, best known for his roles in The Proposal and Deadpool, and McElhenney, who stars in the cult US sitcom It's Always Sunny In Philadelphia, bought the Welsh club in February 2021, going on to make a documentary, Welcome To Wrexham, about the club.
In November, the pair welcomed King Charles to the club, as Wrexham celebrated its new city-status.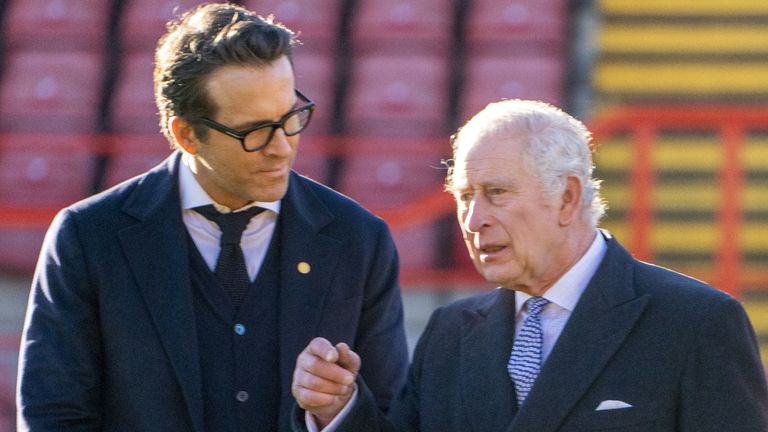 Reynolds and McElhenney are not the only Hollywood megastar owners of a British football club – Creed and Black Panther actor Michael B Jordan was announced last month as part-owner of Bournemouth AFC in Dorset.