A 24-year-old has been hailed the "backpack hero" for confronting the suspect after the stabbing of a British girl and five others in a French park – while using his bag as a shield.
Henri, who was on a nine-month Catholic pilgrimage around France's cathedrals, said that after realising the extent of the attack he "followed [his] instincts and tried to protect [the] children".
Four children, aged between 22 months and three years old, were left with "life-threatening injuries" after the suspect, a Syrian refugee named by French media as Abdalmasih H, rampaged through the lakeside park in the town of Annecy.
The most critically injured children were two cousins.
Two adult men were also hurt during the incident – one of whom was injured with the knife and by a shot fired by police as they were arresting the suspect.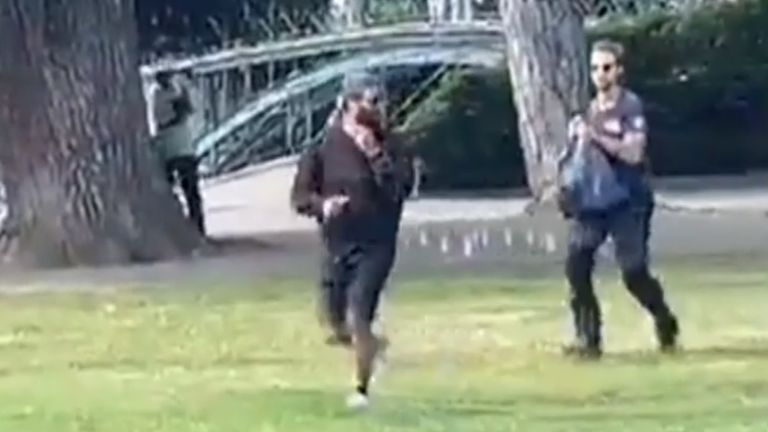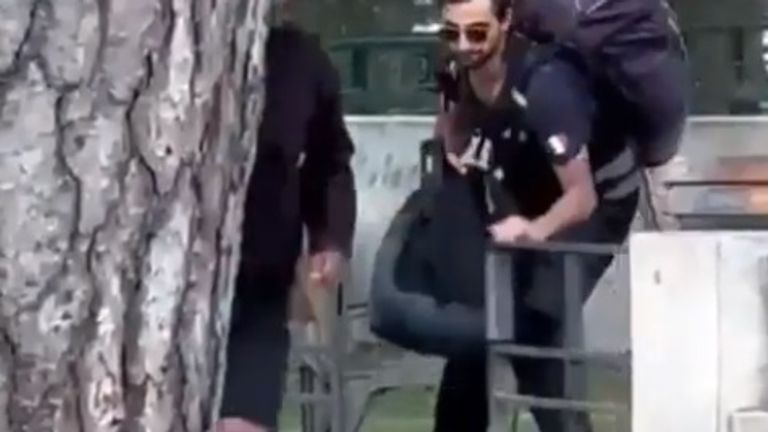 Using his bag to swipe at the attacker, and at one point throwing one of the backpacks to fend off his blade, Henri told broadcaster BFMTV that he acted off his instincts and immediately ran after the suspect, trying to scare him off and distance him from the injured.
"I didn't even think, I must admit the brain really unplugged," he said.
"For me, it was just impossible to let those who can't defend themselves get attacked by someone who seemed like a crazy person.
"I had my big 20kg backpack on my back, I tried to run with the big one at first in the park behind him before realising he was much faster than me so I got rid of my big backpack after and followed him with my little bag."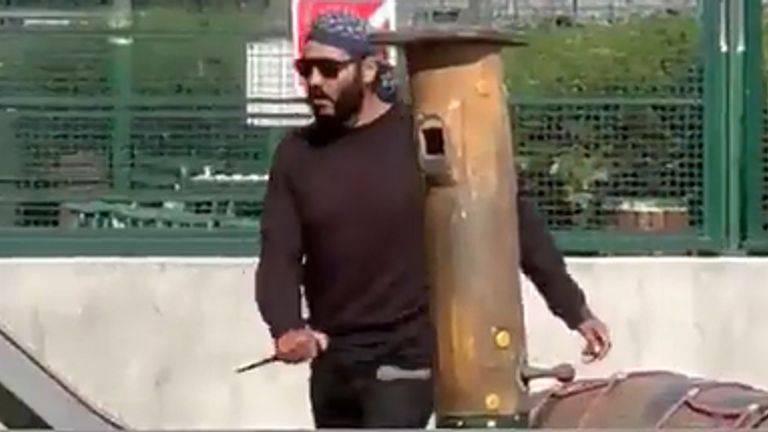 Henri added: "He tried to attack me at some point, our eyes have met.
"I understood that it wasn't a guy in a normal state, something really bad was inside of him and it had to absolutely be stopped.
"I am far from alone in having reacted.
"Many other people around started, like me, to run after him to try to scare him, push him away.
"And other people immediately went over to the children to take care of the injured."
Read more:
British girl, 3, has 'woken up' – Macron
Victim was there on holiday
What do we know about the Annecy knife attacker?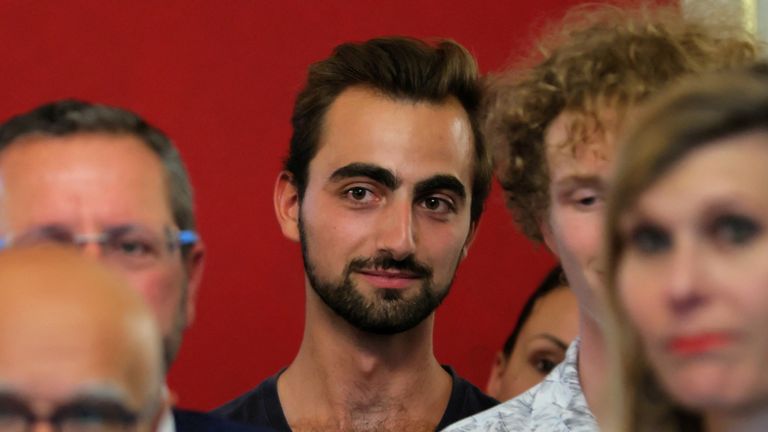 President Emmanuel Macron said on Friday that the victims would "continue to improve".
The two cousins have been stabilised and the three-year-old British national is "awake and watching television" after being treated at a hospital in Grenoble, Mr Macron said.
A wounded Dutch girl has also improved and a critically injured adult is regaining consciousness.
He said that the children were saved by the "swiftness" of those who intervened after the incident, including Henri.
Henri asked the French president if he could be invited to the inauguration of Notre-Dame Cathedral – which was partially destroyed in a fire in 2019 – when it re-opens.
Mr Macron said he will personally make sure he is invited.
"Thank you immeasurably for your courage," Mr Macron said to those who intervened. "You experienced very hard moments, traumatising. I am very proud of you."
Motives for the attack remain unknown, but there was "no apparent terrorist motive", according to local prosecutor Line Bonnet-Mathis.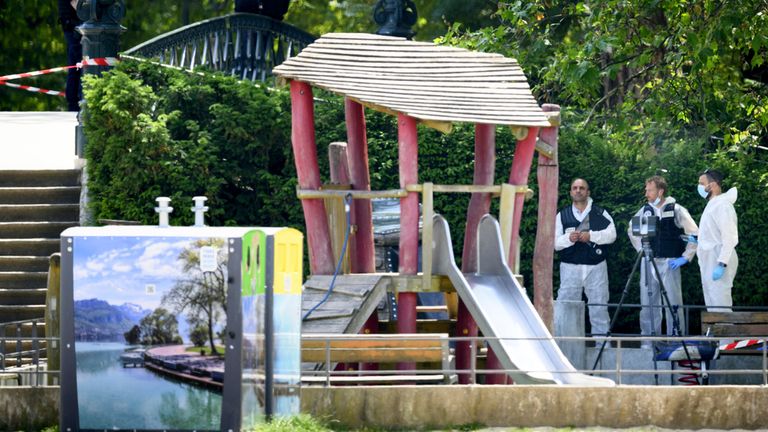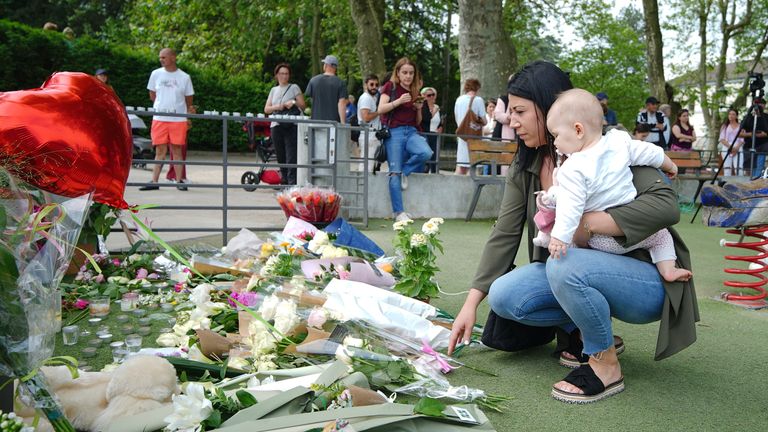 French Interior Minister Gerald Darmanin said the 31-year-old suspect recently had an asylum request rejected because he has held refugee status in Sweden for the past 10 years.
French authorities rejected the request on 26 April but the suspect only learned of the decision on 4 June, French broadcaster BFMTV said.
Henri's father, Francois, said his son "told me that the Syrian was incoherent, saying lots of strange things in different languages, invoking his father, his mother, all the Gods".
"In short, he was possessed by who knows what, but possessed by folly, that's certain," he said.