A water company boss has blamed people working from home for a new hosepipe ban. 
South East Water will impose the first hosepipe ban of the summer from Monday, affecting more than two million homes and businesses across Kent and Sussex.
Its chief executive, David Hinton, said in a letter to customers that post-pandemic working from home was a "key factor" behind the ban, as it has "increased drinking water demand".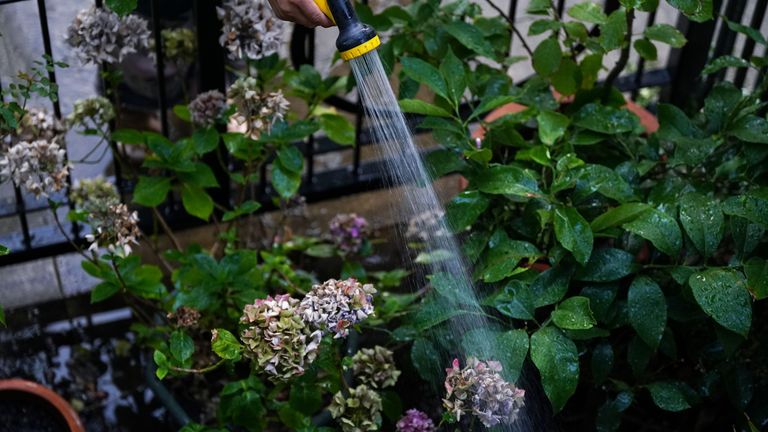 He wrote: "Over the past three years the way in which drinking water is being used across the southeast has changed considerably.
"The rise of working from home has increased drinking water demand in commuter towns by around 20% over a very short period, testing our existing infrastructure."
Mr Hinton also blamed low rainfall since April for leaving water butts empty, as well as pointing to a recent spell of hot weather which he claims led to a spike in demand for drinking water.
"Our reservoir and aquifer stocks of raw water, essential to our water supply but not ready to be used, are in a good position. However, demand for treated mains water, which takes time to process and deliver, was greater than we could meet," he said.
"Over the past week we have needed to find water to supply the equivalent of an additional four towns the size of Maidstone or Eastbourne every day."
Greg Clark, the Conservative MP for Tunbridge Wells, told The Times: "Their only job is to deliver drinking water.
UK weather: The latest Sky News forecast
"But in my constituency, they have run out of water twice in six months – once just before Christmas when we had a cold snap, and now after a small and unexceptional heatwave.
"What they're describing in terms of people working for home is by no means specific to this area.
"There has been for some time a tendency for people to work more from home. A water company should be able to predict and accommodate for this."
A spokeswoman for the water regulator Ofwat told The Times: "South East Water must do better to predict and manage operational issues, help customers, and engage with them on what is happening and why.
Read more:
Parts of England could meet 'heatwave criteria' this weekend
London summers 'will be as hot as Nice by 2070' if carbon emissions keep rising – Met Office
Record-breaking temperatures observed in seas around UK and Ireland
Stop celebrating hot weather, urges leading environmentalist
"Customers will be asking why, for the second time in six months, their water company is being caught out by the weather."
South East Water's Head of Service Management, Steve Andrews, defended the ban, saying it was "introduced to ensure that we can deliver drinking water to all our customers consistently".
He added: "We want to thank our customers for being mindful of their water use and remind them to continue to use water wisely over the coming weekend."