A third man has been arrested over the fire that destroyed the "wonkiest" pub in Britain.
The 51-year-old, from Buckingham, was arrested on suspicion of conspiracy to commit arson with intent or being reckless as to whether life was endangered, Staffordshire Police said.
The Crooked House pub, in Himley near Dudley, burned down on 5 August just two weeks after it was sold to new owners.
Two other men, aged 33 and 66, from Milton Keynes, were arrested on suspicion of arson with intent to danger life on 24 August.
All three suspects have been released by police on conditional bail.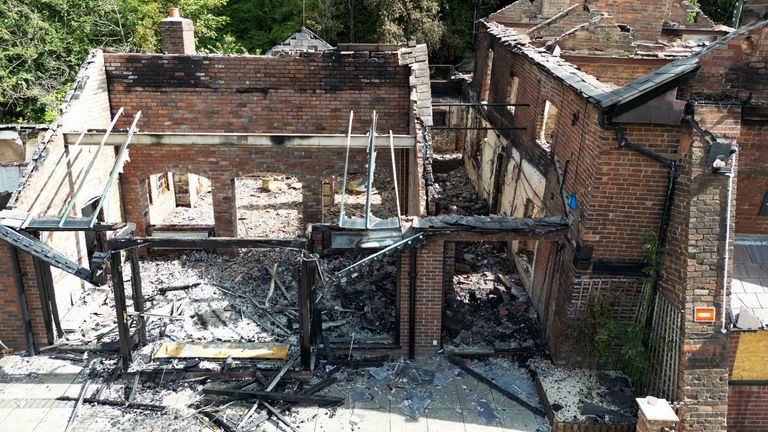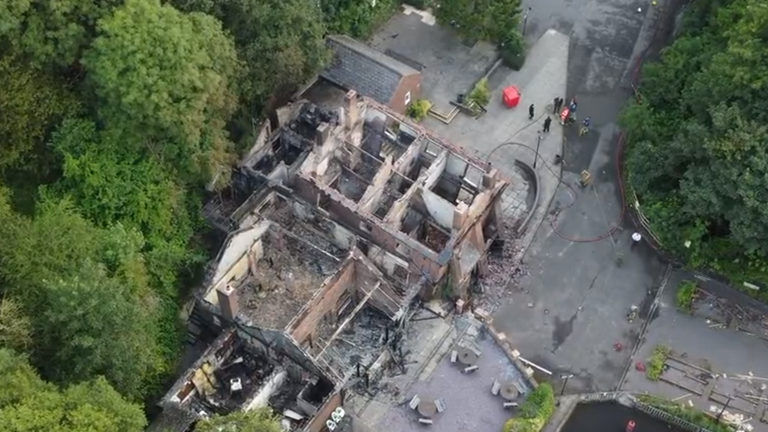 Within 48 hours of the blaze, the remnants of the 18th century building were demolished without permission.
Staffordshire Council said it had only sanctioned the bulldozing of the top floor following safety fears.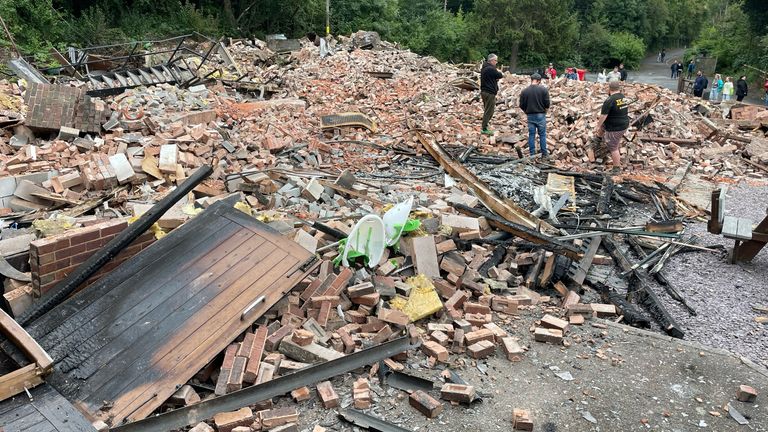 According to local Conservative MP Marco Longhi, the demise of the pub has "struck a very real chord of sadness and anger" within the community.
Speaking in the House of Commons, he asked for a debate to take place over how to better protect heritage pubs.
Meanwhile, Staffordshire Police said it had been trawling through CCTV footage as part of its arson investigation and continued to appeal for any more witnesses to come forward.