Prince William said his grandmother would be a "proud mother" on the King's coronation weekend, saying the late Queen is "fondly keeping an eye on us".
The Prince of Wales took to the stage at the Coronation Concert after Lionel Richie – and couldn't resist joking that, unlike the star, he wouldn't go on "all night long".
After a day filled with pomp, ceremony and traditions dating back 1000 years – and an evening of more modern entertainment – he took a moment to reflect on the late Queen's coronation in 1953.
"As my grandmother said when she was crowned, coronations are a declaration of our hopes for the future.
"And I know she's up there, fondly keeping an eye on us. She would be a very proud mother."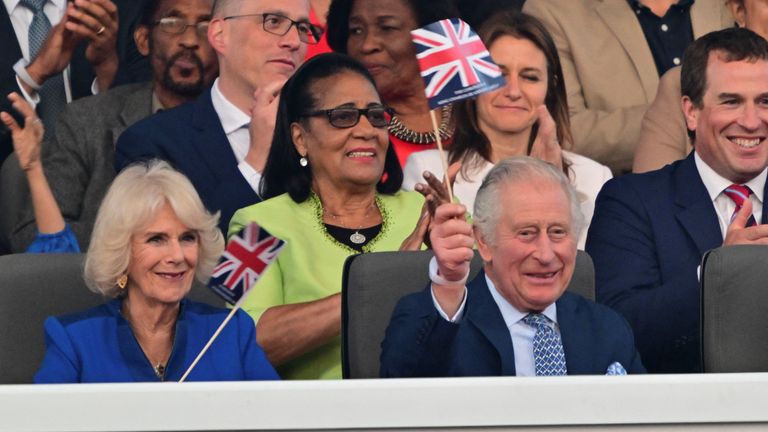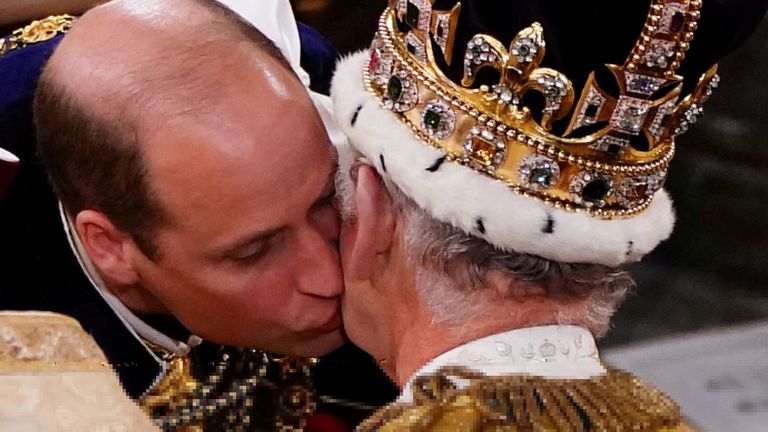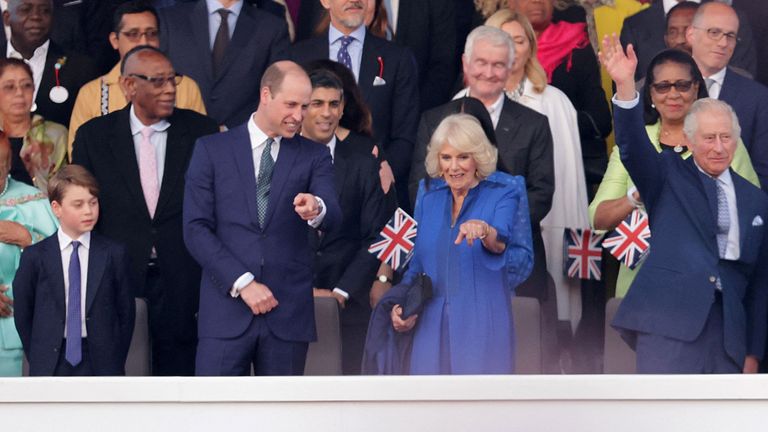 He also highlighted the "simple message" at the heart of all the pageantry of the coronation: "service".
"My father's first words on entering Westminster Abbey yesterday were a pledge of service.
"It was a pledge to continue to serve.
"Because for over 50 years, in every corner of the UK, across the Commonwealth and around the world, he has dedicated himself to serve others, both current and future generations, and those whose memory must not be neglected.
"Pa, we are all so proud of you," he said, referencing the King's dedication to the environment and the Prince's Trust.
The Prince and Princess of Wales greet crowds in Windsor
More from the King's coronation:
Camilla: From Mrs Parker Bowles to Queen
'This is boring': King caught complaining to Camilla
William gifted a drink as Prince and Princess of Wales meet royal fans
He went on to express his gratitude to others around who serve: in the military, in classrooms, in hospitals and communities.
"Your service inspires us all, and tonight we celebrate you too," he said.
"I commit myself to serve you all."
He ended with the rallying cry of the weekend: "God save the King!"