The mother of one of the four teenagers found dead after a car crash in North Wales has said she wishes she could wake from her "nightmare".
Jevon Hirst, Harvey Owen, Wilf Henderson and Hugo Morris – all aged 16, 17 and 18 – were found in a silver Ford Fiesta in Snowdonia (Eryri) on Tuesday, after they were reported missing from an overnight camping trip.
An urgent search operation was launched by police, who found their bodies inside the overturned car, after it left the A4085 at Garreg, near Tremadog, and was partially submerged in water.
Crystal Owen, Harvey's mother, wrote on Facebook: "I feel like I'm in a nightmare I wish I could wake up from but I'm not.
"I just wanted to say I do appreciate people's kindness but no amount of messages is going to help me overcome this. Nothing will make this nightmare go away."
In the Shropshire town of Shrewsbury, where the boys lived, the Trinity Churches parish said it would offer "time and space to pray" at the Trinity Centre in Meole Brace, from 9am on Wednesday.
Shrewsbury Abbey, meanwhile, is open all day for prayer, and Shrewsbury Colleges Group, where the boys were A-level students, offered "deepest condolences" to their family and friends.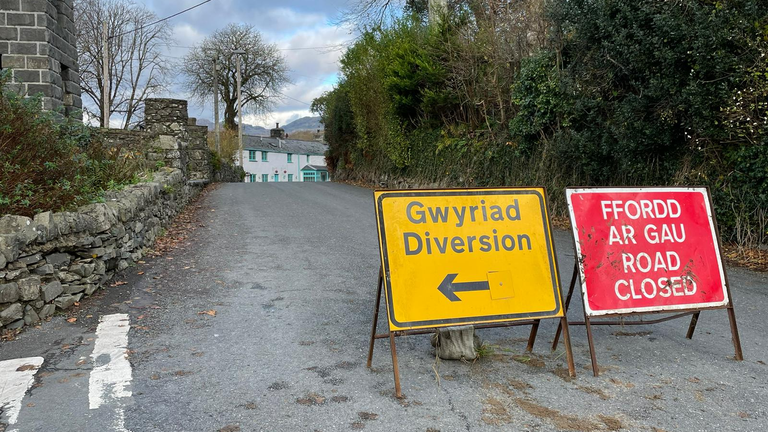 Wilf's girlfriend, Maddi Corfield, posted a tribute online for her "sweet angel".
"I love you so much, I'm going to miss you forever," she said.
"The sweetest and most loving boy I've ever known. I hope you know how much I love you, gorgeous.
"Thank you for all the time you've spent with me… thank you for loving me endlessly. I promise I'll do the same for you, my sweet, sweet angel."
Read more:
Car found in search for four teenagers on Snowdonia camping trip
She added: "I can't imagine my world without you. I'm missing you so much already, but I am going to enjoy life the way you would've wanted, the way that you made me feel."
Superintendent Owain Llewellyn, from North Wales Police, said the crash appeared to be a "tragic accident" but the investigation into why the car left the road is ongoing.