The first taste of winter is on its way with the UK set to see wintry showers – including sleet and snow – as cold Arctic air sweeps across the country.
The Met Office forecasts heavy showers and gales across Scotland and some parts of northern England on Thursday, particularly in the northeast, but it is expected to stay largely dry across the rest of the country and Wales.
Forecasters say it will turn noticeably colder by Friday, with temperatures expected to plummet – reaching below freezing in some parts.
Met Office meteorologist Aidan McGivern said: "By the end of the week we are going to see cold winds arrive from the north.
"It's going to feel colder this week and there will be some snow showers over, mainly, hills of northern Scotland.
"But elsewhere, with high pressure in place, it is going to be mostly dry on Friday and into the start of the weekend."
Check the forecast where you are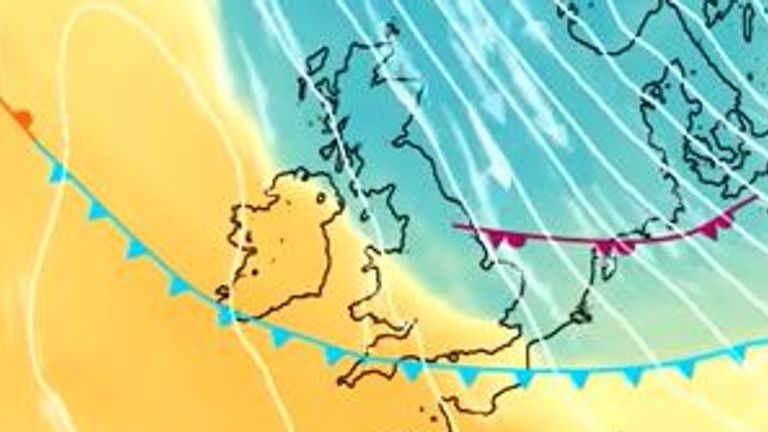 He said Friday would be a "chillier" day and as the wind arrives it will bring showers to northern Scotland and parts of North Wales.
"Although those showers will be falling as sleet and snow over the hills of northern Scotland, perhaps to lower levels in the far north, for the vast majority despite the chill in the air, it's a dry, it's a bright day," he said.
"As we head into the weekend it is a continuation of that theme," he added.
"Those showers falling as snow mostly over northern hills, but widespread snow very unlikely, and for the vast majority it's just dry, crisp, bright autumn weather."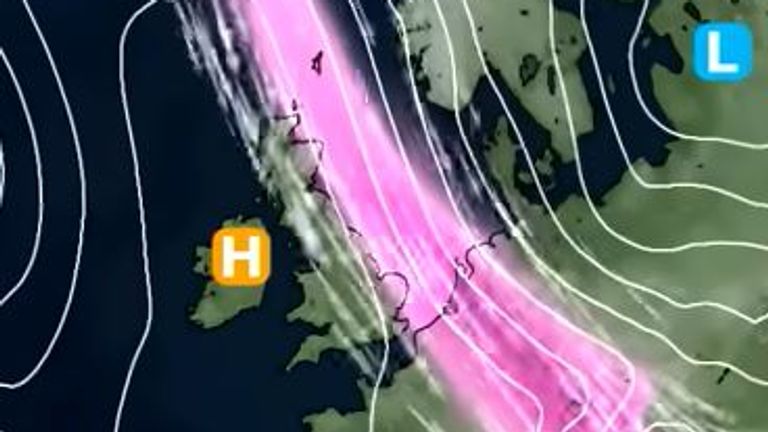 Read more UK news:
Mother describes 'nightmare' after son among teens found dead
Falkland Islands sovereignty not up for debate, UK warns
Sky News weather producer Chris England added the Arctic air will spread to most of Britain over the next couple of days, behind a band of mostly light and patchy rain, "bringing very strong winds and a scattering of hail and snow showers to the north and east".
He added: "High pressure following from the west will settle things down later on Friday, with an extensive frost developing overnight.
"Temperatures will mostly be a degree or two (Celsius) above or below freezing, but some sheltered northern parts may well go a few degrees lower."