The long-awaited COVID inquiry will hold its first public hearings today with an opening statement from chair Baroness Hallett and a film of testimonies from bereaved families that's been described as "difficult to watch".
Baroness Hallett, a retired judge, has promised to put the 226,000 victims of the pandemic at the heart of the investigation into the government's response.
However, she has been criticised by some families for not giving more time to hear their stories – with a demonstration planned outside the London hearing.
Only one bereaved family member is due to give evidence during the opening module examining the country's resilience and preparedness.
Baroness Hallett has said that more bereaved families will be heard during later modules.
Leshie Chandrapala believes her father, Ranjith Chandrapala, would still be alive if he had been better protected as a key worker during the height of the pandemic.
Mr Chandrapala, a bus driver from northwest London, died in May 2020.
"It is a monumental day for us and we have been fighting for it ever since the pandemic started," she said.
"We wanted to learn lessons very early on but the government were reluctant.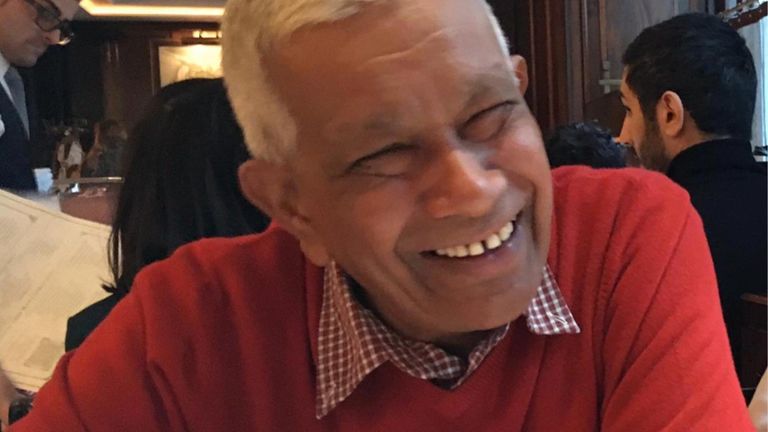 "We want to learn the lessons so that in future pandemics we're not going to have a death toll near as much as a quarter of a million people."
She added: "My dad was a key worker and I need to know what measures were in place and how the Department for Transport, TFL, the bus operators, were working together to keep those bus drivers safe.
"We know that bus driver deaths were very high, disproportionate numbers of transport workers died during the pandemic. And why is that? Was there a lack of preparedness?"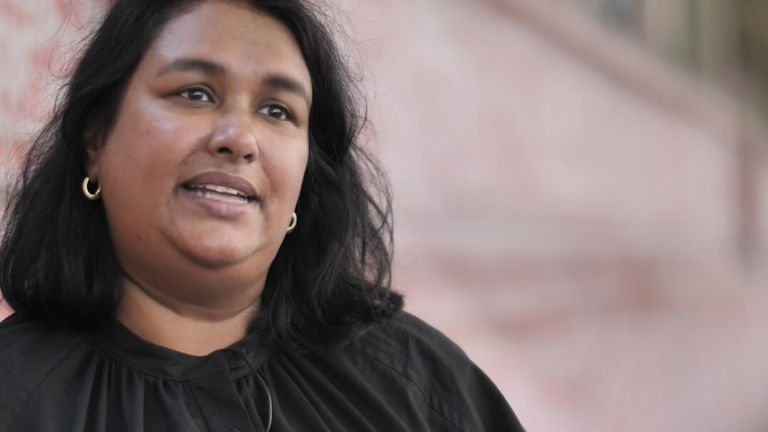 Read more:
COVID inquiry: Everything you need to know
Baroness Hallett: Who is the chair of the inquiry?
Bereaved families call for greater transparency
The inquiry has published a list of witnesses who are due to give evidence this week.
It includes Sir Michael Marmot, the author of a report into key worker deaths that found London bus drivers aged 20 to 65 were 3.5 times more likely to die from COVID between March and May 2020 than men in other occupations across England and Wales.
COVID inquiry: Everything you need to know

Tuesday's session will hear from Professor Jimmy Whitworth, an infectious diseases expert from the London School of Hygiene and Tropical Medicine, and Dr Charlotte Hammer, an epidemiologist from Cambridge University.
The first module will run for six weeks, until 20 July.
An interim report will be published shortly afterwards, ending fears of a lengthy delay in publishing evidence gathered by the inquiry.