A one-legged British organised crime boss has been arrested in Thailand after five years on the run.
Richard Wakeling, 55, from Brentwood, Essex, tried to import £8m of liquid amphetamine into the UK in April 2016.
He fled in 2018 before his trial was due to begin and was sentenced to 11 years in his absence at Chelmsford Crown Court.
Wakeling, who has a prosthetic lower right leg, was placed on the National Crime Agency's (NCA) "most wanted" list.
Appeals were later issued for information to help trace him.
Officers from the Royal Thai Police arrested the fugitive at a Bangkok garage on Friday where he had been collecting his car after repairs, the NCA said.
Wakeling, who had been living in the beachside town of Hua Hin, was in possession of a passport for another identity.
He remains in custody and extradition proceedings are under way.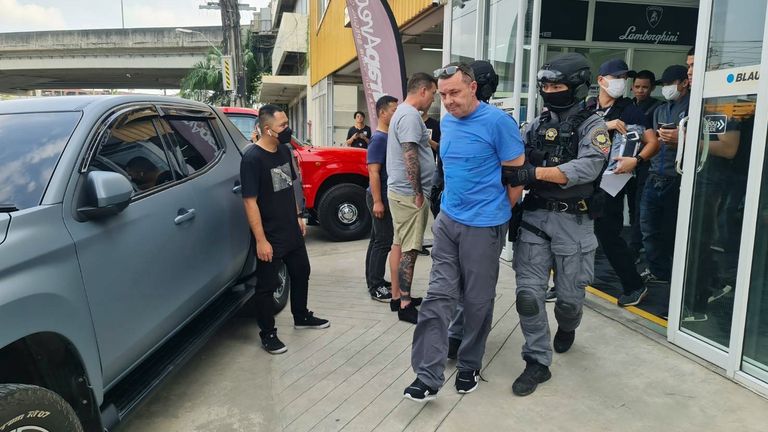 'Strong relationships' helped catch fugitive
David Coyle, NCA regional manager for Thailand, said Wakeling's capture was "another example of an offender being caught" by the agency working "relentlessly" with international partners.
Mr Coyle said: "The NCA has worked relentlessly to trace Wakeling and ensure he returns to the UK to serve his prison sentence.
"I thank the prosecutors of the Attorney General's office, the Royal Thai Police and the Commissioner of the Central Investigations Bureau for their extensive work helping us identify and arrest Wakeling.
"With our partners at home and abroad we are committed to doing everything possible to find those who have fled justice in the UK.
"This is another example of an offender being caught because of the NCA's global reach and strong relationships with international partners."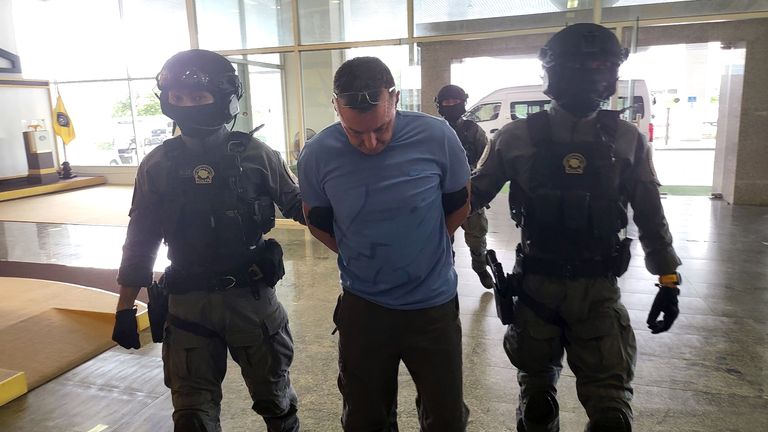 Fugitive had links to multiple countries
Jacque Beer, NCA regional head of investigations, said the public response to appeals for information had helped to track down the fugitive.
He said: "Wakeling's arrest was the culmination of the NCA conducting inquiries around the world to capture him.
"Wakeling had links to Northern Ireland and the Republic of Ireland, Canada, Spain and Thailand.
"We pursued these connections and worked with partners from all those countries to help build the intelligence picture around him.
"We have been supported by the public who responded to the media and Crimewatch appeals to provide intelligence, all of which has ultimately led to his capture."
The NCA issued an appeal for help finding Wakeling in 2019 and released CCTV footage of him before he fled.
Read more UK news
Police van set on fire in 'violent scenes' outside hotel housing asylum seekers
Two killed and another injured in separate stabbing incidents in London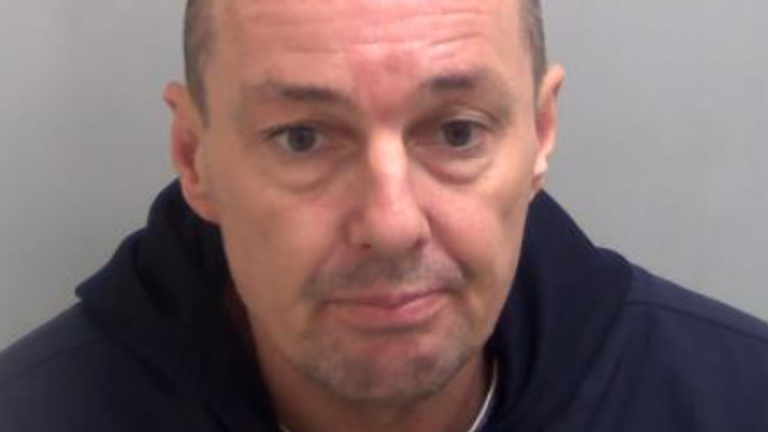 He drove a white Audi Q3 from his home in Juniper Court on Beech Avenue, Brentwood, on 5 January 2018, towards Berkshire before catching a bus from Heathrow to Glasgow, and then taking a ferry from Stranraer to Belfast.
A week later, his car, which he had left in Iver, near Slough, was driven back to his home address.
The NCA launched an investigation into Wakeling's organised crime group after Border Force stopped a truck loaded with plastic drums full of drugs from boarding a Channel Tunnel train on 9 April 2016.
The importation, which was set up by Wakeling, involved a driver transporting furniture from Italy, and stopping in Ternat, Belgium, en route to collect the drugs.
Wakeling had been in contact with drug suppliers in the Netherlands, and liaised with two other UK offenders to arrange the journey, the NCA said.
Officers believe the crime group had organised at least six other importations before the 2016 seizure.