Family and friends of missing woman Nicola Bulley have claimed there is "no evidence whatsoever" behind a police update suggesting the mother-of-two fell into the river.
Officers believe the 45-year-old "sadly" fell into the River Wyre while she was walking her dog last Friday morning but are continuing the search.
It is understood Ms Bulley went missing in just "a 10-minute window" while she was walking her dog, Willow, close to the River Wyre, after dropping off her daughters – aged six and nine – at school.
Search teams from Lancashire Constabulary are continuing to trawl the waterway near St Michael's.
Ms Bulley's friend, Emma White, told Sky News that the "police hypothesis is on limited information".
She said: "When we are talking about a life we can't base it on a hypothesis – surely we need this factual evidence.
"That's what the family and all of us are holding on to – that we are sadly no further on than last Friday.
"We still have no evidence, and that's why we're out together in force.
"You don't base life on a hypothesis."
Retracing Nicola Bulley's journey

Meanwhile, Ms Bulley's sister Louise Cunningham shared a Facebook post urging people to carry on the search and to "keep an open mind".
She said: "Off the back of the latest Police media update, please can I add there is no evidence whatsoever that she has gone into the river, it's just a theory.
"Everyone needs to keep an open mind as not all cctv and leads have been investigated fully, the police confirmed the case is far from over."
Ms Bulley's friend Ms White also dismissed the theory that she may have tried to retrieve a tennis ball from the river while playing with her dog Willow.
"Willow loved using a tennis ball very much, but it used to disturb their walk so they haven't had a tennis ball since last year".
"There was definitely no ball," she added.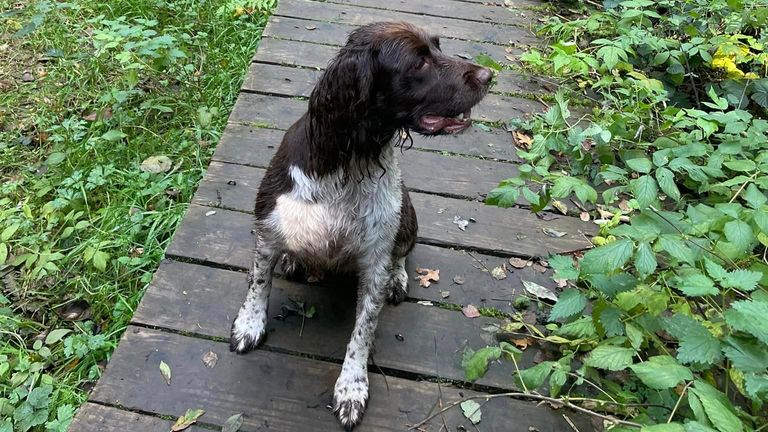 Police have urged the public to look out along the river for the items of clothing that Ms Bulley was last seen wearing.
This includes an ankle-length black quilted gilet jacket, a black Engelbert Strauss waist-length coat, tight-fitting black jeans, long green walking socks, ankle-length green Next wellies, a necklace and a pale blue Fitbit.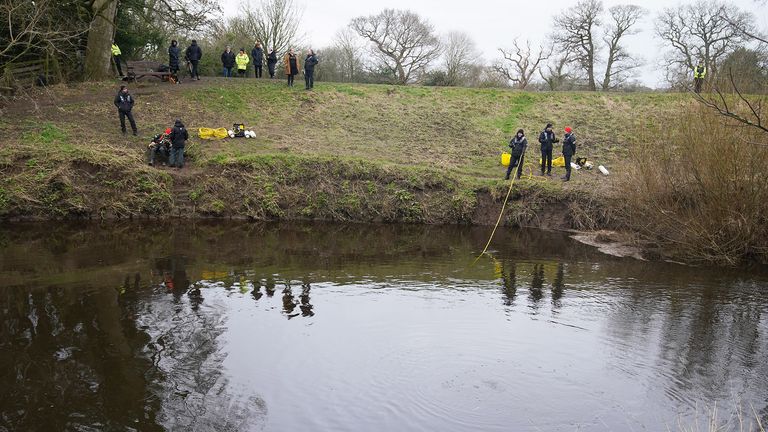 Search teams are also being helped by specialists and divers from HM Coastguard, mountain rescue, and Lancashire Fire and Rescue Service – with sniffer dogs, drones, and police helicopters also being used.
Read more:
Police vow to bring missing mum home as they urge search teams to scour river bank for clothes
Police believe missing dog walker fell into river as investigation focuses on 10-minute window
Nicola Bulley's friends given new hope after 'influx of calls' to police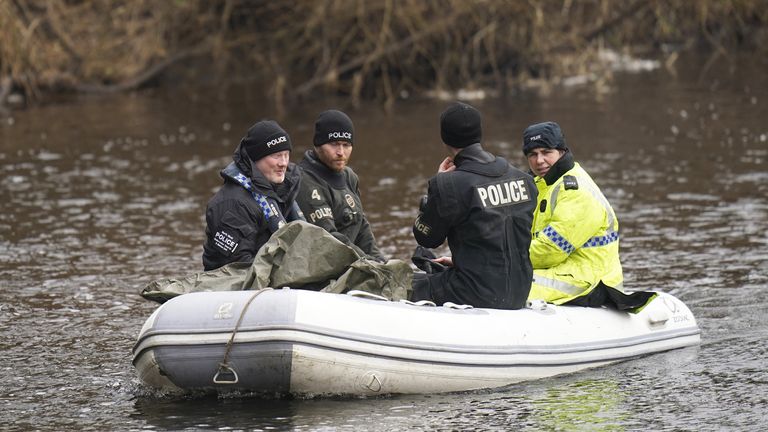 Detectives are also analysing CCTV and dashcam videos, and members of the public with footage which could be useful have been urged to come forward.
Speaking at a news conference on Friday, Superintendent Sally Riley said there may have been an "issue with the dog that led her to the water's edge, she puts her phone down to go and deal with the dog momentarily, and Nicola may have fallen in".
Supt Sally Riley said officers believe Nicola Bulley fell into the River Wyre

However, Ms Bulley's partner Paul Ansell, 44, said he would "never lose hope" of finding her.
"We're never, ever going to lose hope, of course we're not, but it is as though she has vanished into thin air. It's just insane," he said.
The 44-year-old said his "whole focus is my two girls" and that he was "hoping to goodness" that people would come forward with new information.