Liz Truss will visit Taiwan next week to give a speech about democracy in the face of "increasingly aggressive behaviour from China".
The former prime minister will deliver a keynote speech to a thinktank to show "solidarity" with Taiwan as it faces an increasing threat from China, her spokesman said.
She is also expected to meet senior Taiwanese government officials during the trip.
Ms Truss, who was also foreign secretary under Boris Johnson, has been giving speeches around the world with a focus on standing up to China since she resigned as prime minister last October after just 44 days.
Ahead of her visit next week, she said: "Taiwan is a beacon of freedom and democracy.
"I'm looking forward to showing solidarity with the Taiwanese people in person in the face of increasingly aggressive behaviour and rhetoric from the regime in Beijing."
In recent months, Ms Truss has given a speech about China to Japan's parliament and to the Heritage Foundation in Washington DC, where she called on Western democracies to toughen their stance on China.
Two days before her Taiwan visit she will speak at the Copenhagen Democracy Summit where she will talk about an "economic NATO" where like-minded nations agree to make trade and investment decisions to support freedom.
Ms Truss' short-lived premiership contributed to bringing relations between the UK and China to a low point but her successor Rishi Sunak has been trying to engage with China where possible.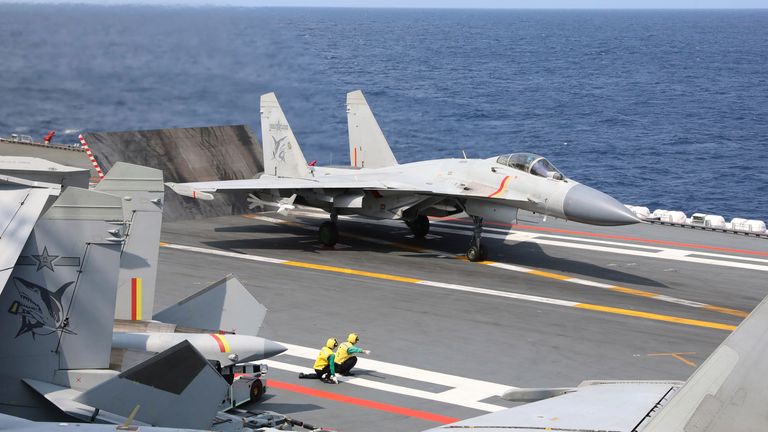 Foreign Secretary James Cleverly said he "made plain" the UK's views on issues including Taiwan during a meeting with Chinese Vice President Han Zheng on Friday.
Some MPs, including Tories, condemned Mr Han's invitation to attend the King's coronation over the weekend and Mr Cleverly's planned visit to China this year.
Read more:
Truss contests '£12,000' bill relating to use of grace-and-favour home
West must 'get real' about China threat – Truss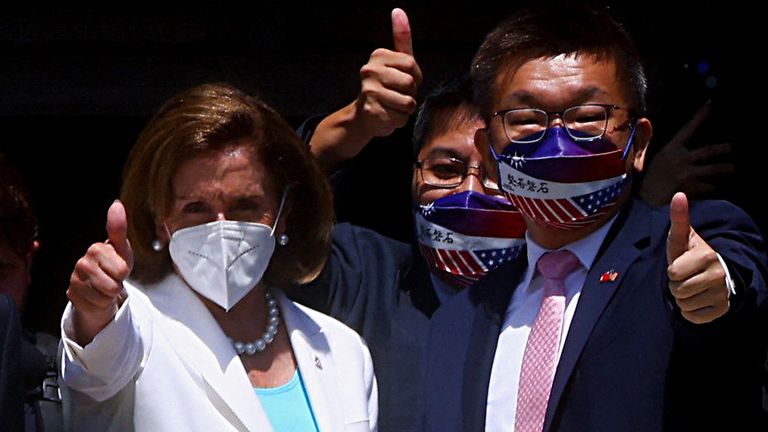 Visits by Western politicians to Taiwan have become more fractious as China ramps up its rhetoric and displays of military power against Taiwan.
Last year, then US House speaker Nancy Pelosi's visit to the island was condemned by Beijing, who began military exercises around Taiwan shortly after she landed.
A long-time critic of Beijing's regime, Ms Pelosi met a former student leader of the Tiananmen Square protest, a dissident Hong Kong bookseller and a Taiwanese activist who was imprisoned in China.
'They're not keeping us from going to Taiwan'


Beijing called the visit a "provocation" by the US and warned President Joe Biden to abide by the One China principle, adding "those who play with fire will perish by it".
The Foreign Office is "aware and abreast" of Ms Truss' Taiwan visit, her team said, but the department is not in charge of approving overseas visits by MPs.