A 16-year-old boy has been charged in connection with three alleged assaults at a school in Devon.
Two teenage boys and an adult were injured at Blundell's School in Tiverton on Friday.
A suspect, who cannot be named for legal reasons, will be remanded to appear at Exeter Magistrates' Court on Monday morning charged with two counts of attempted murder and one count of GBH with intent, a spokesperson for Devon and Cornwall Police said.
Officers were called to a school building at around 1am on Friday 9 June following reports of a serious assault.
The two teenage boys are both students at the independent school and remain in hospital.
One of the boys is in a critical condition and the other is in a stable but serious condition, officers said.
Their families remain with them and are receiving support from officers.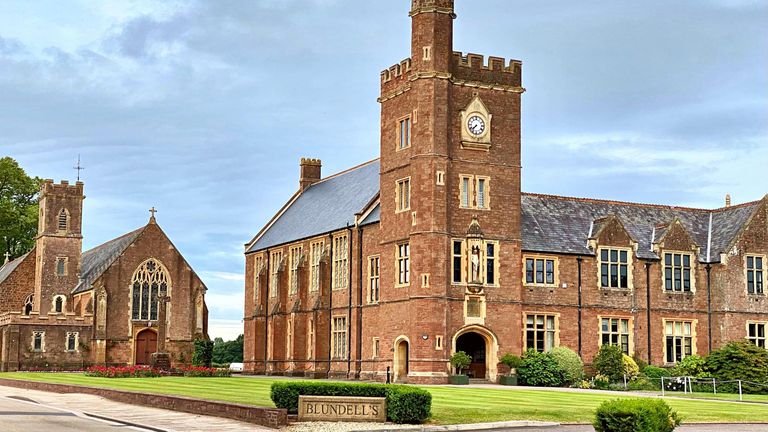 The man who sustained injuries is a member of staff at the school and was discharged from hospital on Friday.
Commander Superintendent Toby Davies said: "Our thoughts remain with the injured boys and their families in what must be a harrowing time for them.
"My officers are continuing to support them and the wider school community.
"We continue to fully investigate this incident and a scene guard remains in place at the school and is expected to remain there for the rest of the day."
Officers are keen to remind the public not to speculate as to the identity of either the victims or the suspect.
Any suspect under the age of 18 is legally not allowed to be identified.
In a letter to parents and guardians, headteacher Bart Wielenga said the school is "confident" this was an isolated incident and there is "no ongoing threat or concern".
Mr Wielenga said support is available for pupils following the incident.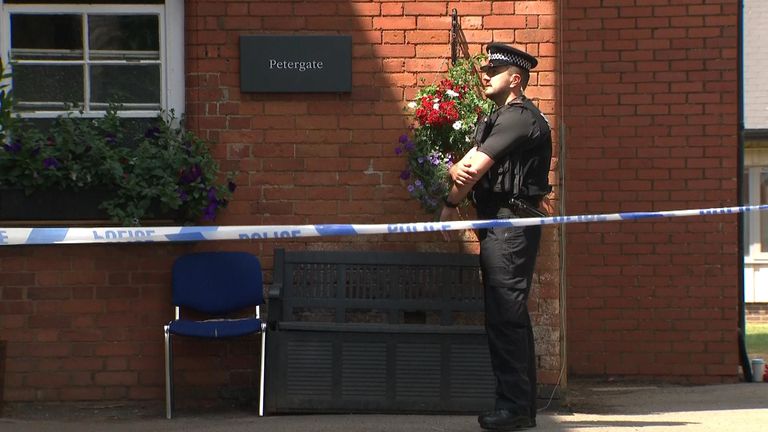 Read more from Sky News:
Another Boris Johnson ally to stand down as MP immediately
Second arrest made in search for high risk missing woman
At least three troops faint in military parade as temperatures soar
The mixed school costs £41,325 a year for senior boarders and more than £28,000 annually for those in years seven and eight.
Notable former pupils at the school include Ben Collins, thought to be the face behind Top Gear's The Stig, and reality TV star Georgia "Toff" Toffolo.