The driver in the Croydon tram disaster has described to jurors the moment he "collapsed" when he was told passengers had died.
Alfred Dorris also told the Old Bailey "in some ways" he held himself "responsible" for the crash which killed seven passengers.
He was allegedly driving the tram at three times the speed he was supposed to be doing before it derailed on a sharp curve at Sandilands in south London.
As well as the seven deaths, 19 people were seriously injured.
The 49-year-old is on trial for failing to take "reasonable care" of the health and safety of himself and the 69 passengers on Tram 2551 on 9 November 2016.
The prosecution alleged Dorris may have had a "micro-sleep" or become disorientated before the crash.
On Thursday, he broke down in front of the victims' families as he gave evidence for the first time.
He wiped away tears as he described being arrested and put in the back of a police van after the crash, having never been in trouble before.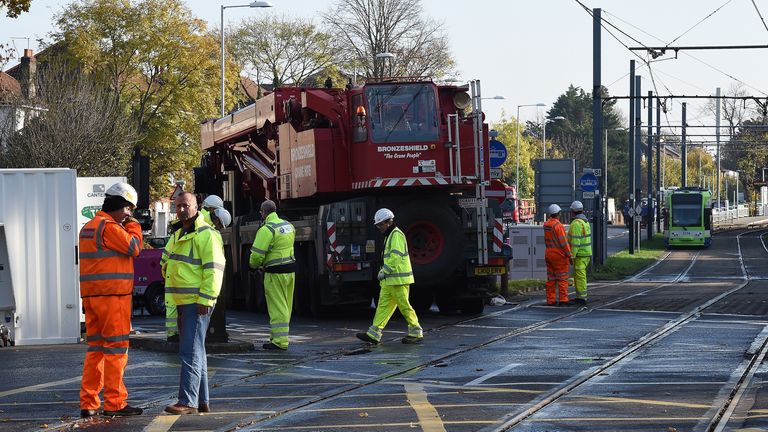 The married father-of-one said: "I was told that I was being arrested for manslaughter because of multiple fatalities.
"I was broken. I could not believe what I was hearing."
On arrival at a police station, he said: "I broke down. One of the officers kind of put his hand on my shoulder, tapped me in a reassuring way that was quite nice, to be honest. I was taken to a police cell."
Later, he was released under investigation and took his family to stay in a hotel for four weeks due to the intense media interest in the disaster.
Read more:
Passengers 'flung around' during deadly tram crash
Families say 'justice has been suffocated'
On his state of mind at the time, he said: "I was just all over the place, just broken, disbelief at what had happened.
"In some ways I held myself responsible for what happened. I could not explain how it happened."
The defendant said lighting in the tunnel on the approach to the sharp turn where the derailment happened was "inconsistent", and in the dark he had to rely on his "route knowledge and experience as a driver".
Dorris said he got "confused" before the crash but not due to a lack of concentration as it had been a "normal average" day up until that point.
He went on to say how he continued to "struggle" with what happened and reached his "lowest point" during the lockdown when he was unable to start treatment for a "severe case of PTSD", eventually leading to the breakdown of his marriage.
Asked what he would have done if he had felt tired before a shift, he said: "I could have just explained I was not feeling fit to work and they would sign me off."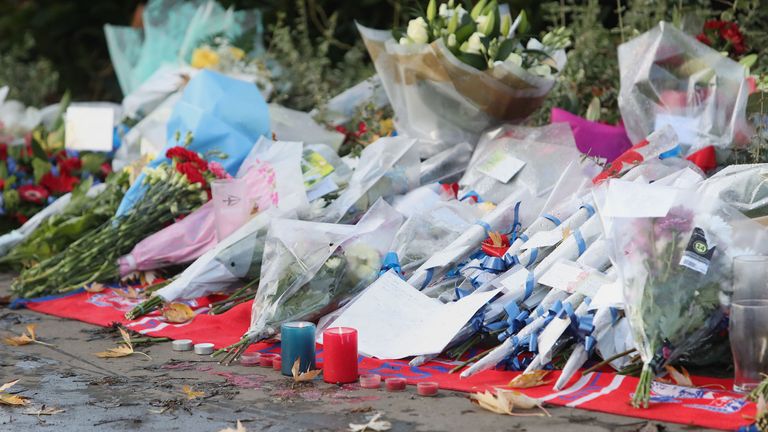 The court heard how Dorris had applied to work on the trams in 2008 as a "stepping stone" to realise his ambition of becoming a train driver on the railways.
Previously, he had also worked early shifts as a bus driver and a milkman.
In his job as a bus driver, his only accident had been a "little scuff" with a car at Sloane Square on his first day out on his own, the defendant said.
Dorris, from Beckenham, southeast London, denies a single charge of failing to take reasonable care at work under the Health and Safety at Work Act 1974.