Police say they are investigating a fire which gutted a historic pub as arson.
A blaze caused extensive damage at The Crooked House near Dudley, an 18th-century building, on Saturday evening, two weeks after it was sold by brewer Marston's to a private firm.
Up to 30 firefighters were needed to tackle the blaze at the pub in Himley.
The pub became widely regarded as Britain's "wonkiest" due to one side being significantly lower than the other, caused by the effects of nearby mining.
The remainder of the building was demolished by a mechanical digger on Monday, despite South Staffordshire Council saying it had permitted only the top floor to be demolished for safety reasons.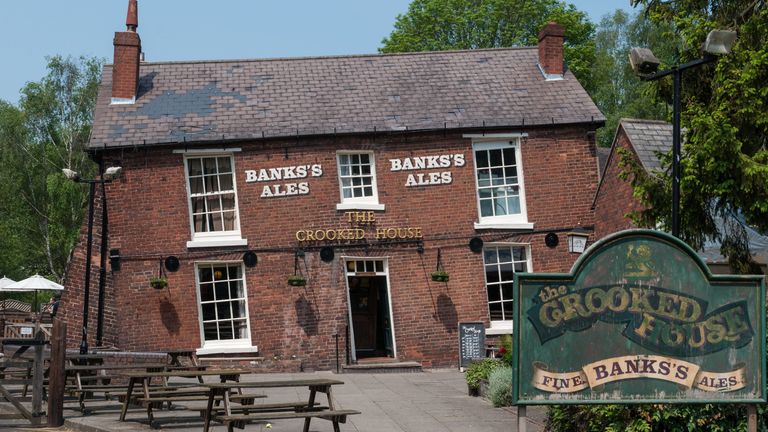 Its total demolition prompted Dudley North MP Marco Longhi to question why police did not intervene.
The council said it also was exploring whether the total demolition constituted a breach of the law.
Staffordshire Police said in a statement: "Our investigation into a fire at The Crooked House on Himley Road last Saturday, 5 August, continues as we try to understand the circumstances, which we are now treating as arson.
"We're conducting a joint investigation with colleagues at Staffordshire Fire and Rescue Service and are liaising closely with their fire investigators, who have confirmed that the cause of the fire cannot currently be determined.
"However, police are following up on a number of lines of enquiry."
Detective Chief Superintendent Tom Chisholm added: "We understand the significance of this much-loved building and the upset and anger felt by many, so want to reassure you we're doing all we can to understand more about what happened, and who was responsible."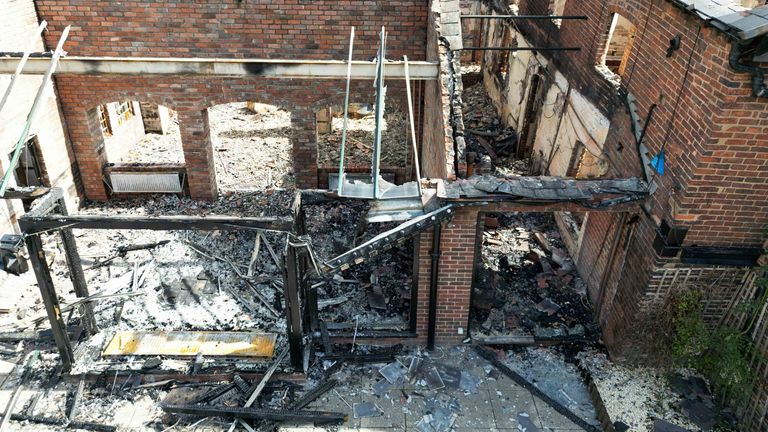 He warned against "unhelpful" misinformation "circulating within communities and online" and said police are "trying to provide accurate and timely updates, but this takes time".
Police said following an examination by a specialist fire investigator, into the cause of the incident they "believe the fire may have been started deliberately".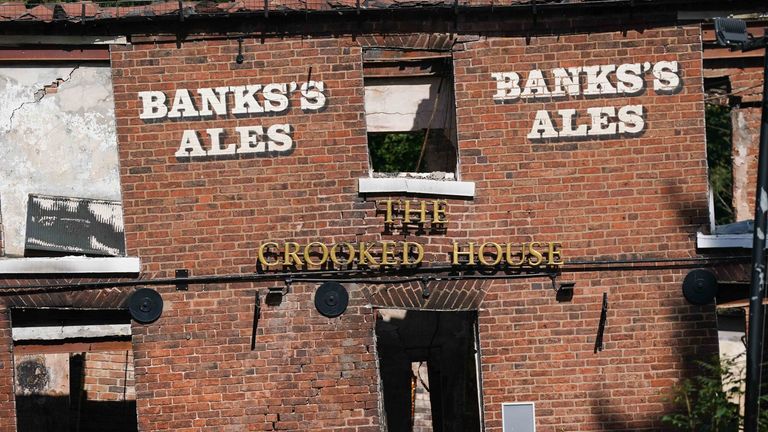 Officers and specialist accelerant detection dogs visited the site on Wednesday to investigate the grounds.
In a letter written by Mr Longhi, he questioned who was responsible for the demolition of the building and asked whether the police were notified before it took place, adding that the "public is extremely angry".
In their response on Wednesday, DCS Chisholm said: "There are certain things that police and fire do not have the powers to deal with, the decision around partial demolition of the building, for example, when the scene was handed back to the owner".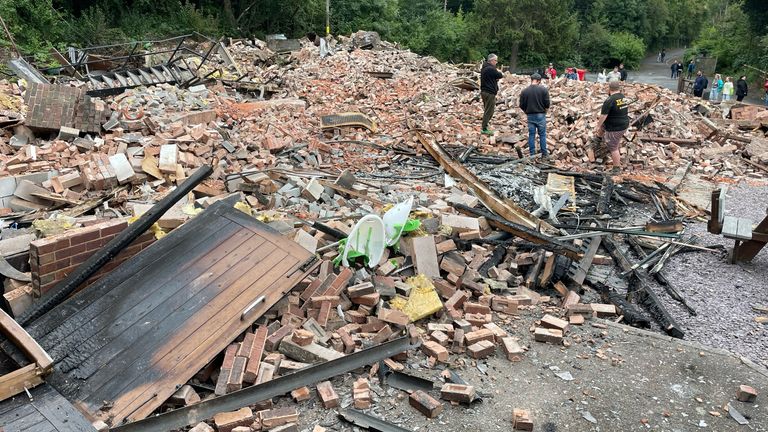 Since its demolition, Andy Street, the mayor of the West Midlands, said that local authorities will "get to the truth" and that he will continue to "keep the pressure on for a rebuild".
It follows an online petition, set up by long-time regular Paul Turner, titled 'Save The Crooked House'. The petition has attracted more than 13,000 signatures so far.