People in deprived areas are now more likely to be diagnosed with lung cancer at an earlier stage, thanks to the success of trucks offering chest scans in supermarket car parks, the NHS has said.
For the first time ever, data shows more than a third of people diagnosed with lung cancer from the most deprived 20% of England had the disease detected at stage one or two in 2022 (34.5%) – up from 30% in 2019.
Now at 43 sites across the country, the mobile trucks scan those most at risk from lung cancer, including current and ex-smokers.
One person who has benefited from the "Lung MOT's", which were launched in 2018 in areas of the country with the lowest lung cancer survival rates, is Sandra Sloane.
Sandra, 69, a retired former smoker, was called for a scan, before being diagnosed in May 2021.
The scan was in the local area, a five-minute drive away and took around two minutes to complete.
Remembering the news of her diagnosis, she said: "I thought that was it, my days were over.
"I just went to pieces; I couldn't stop crying. I was frightened."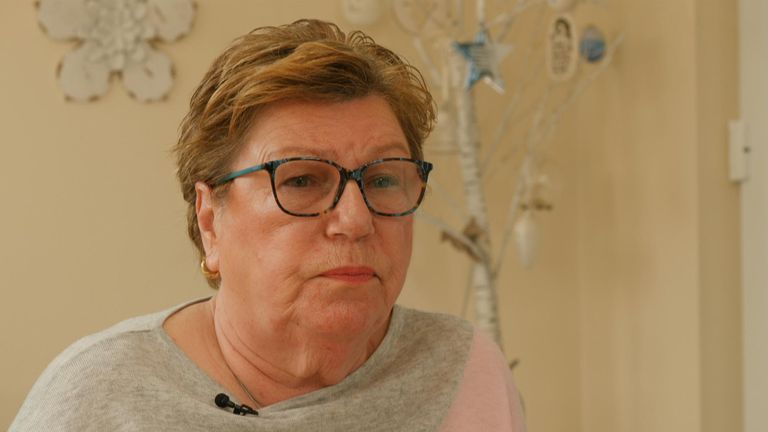 But thanks to her early diagnosis, Sandra had surgery to remove the cancer two months later, before being given all-clear.
"I was the happiest person on earth that day, I was home by Saturday teatime. All I've got is a scar about two inches long. The scan I had was five minutes away, and it saved my life."
She is one of more than 300,000 people who have already taken up the offer and visited the trucks, which have diagnosed more than 1,750 people with lung cancer.
Over three quarters (76%) were caught at stage one or two, compared with just a third caught at early stages in 2018.
NHS tackles liver cancer with trucks

The link between deprivation and worse cancer outcomes is based on a number of factors.
Professor Peter Johnson, National Clinical Director for Cancer, NHS England, said: "We know that people who are less well-off are more likely to smoke, they find it more difficult to see their GPs and more often they live in parts of the country where the health service has less resources."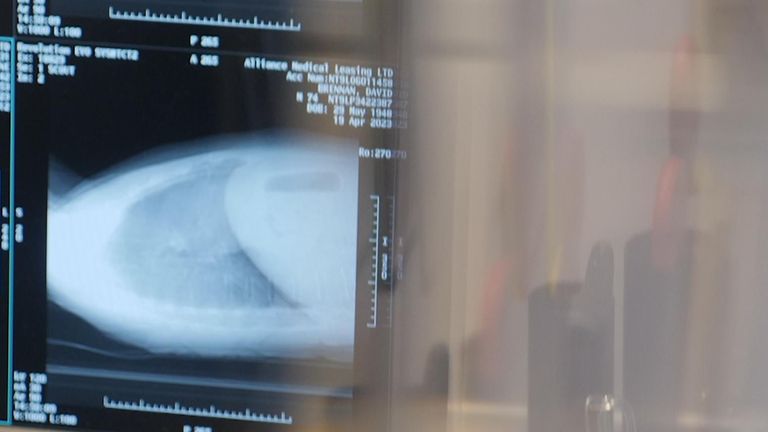 Read more:
Ancient viruses in human DNA could help fight cancer
Cancer survivor with no ovaries gives birth to 'miracle' baby
A report by Cancer Research published in 2020 supports this.
It found there were more than 30,000 extra cases of cancer attributable to socio-economic deprivation, with the starkest differences seen in smoking-related cancers, like lung cancer.
The success of the NHS scheme so far has come in targeting those groups.
"It used to be that people who were least well off were most likely to have lung cancer at an advanced stage when we found it," said Prof Johnson.
"By taking these CT scans to people in that group and by diagnosing lung cancer earlier than ever before we have actually turned that trend on its head. So people who are least well off are now more likely to have their lung cancer identified at an early stage than anybody else."