The murder of a British tourist in Jamaica was a "contract killing" by "unknown assailants", police in the country have claimed.
Sean Patterson from West London was found in a "pool of blood" with gunshot wounds to his upper body and head at around midday on 2 January.
Officers made the grim discovery near the pool of the 33-year-old's holiday accommodation in Bogue Hill, St James, where he had been staying with another man, who was also from London.
"Our investigation so far has theorised that the murder was a contract killing that emanated from Britain," Deputy Commissioner of Police (DCP) Fitz Bailey said in a video statement on Wednesday.
He added Mr Patterson had arrived in Jamaica on 29 December and spent several days at an apartment before checking into the villa on Bogue Hill on New Year's Day.
Later that day, Mr Patterson, and the man staying with him, met a third person from Kingston, and all three of them stayed at the guest house in separate rooms.
It was around noon the following day that Mr Patterson and the Jamaican man went to the villa's pool deck, and a "lone man dressed in a black hooded sweatshirt" was seen firing shots, Mr Bailey said.
Read more:
Jamaica imposes state of emergency to fight gang violence
Two men killed after shooting in south London
How London's knife crime capital turned itself around
"(The Kingston man) reported that his back was turned to (Mr) Patterson when he heard several loud explosions (which) sounded like gunshots," he added.
"He reported that he looked around and saw a lone man dressed in a black hooded sweatshirt with a handgun shooting (Mr) Patterson."
The witness reportedly fled and hid in bushes.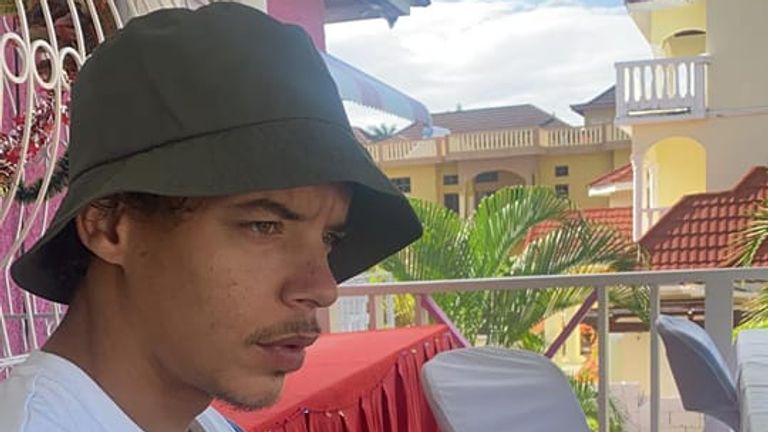 'Significant progress' being made
The commissioner concluded by saying local authorities are working with their international partners, including police in the UK, and were making "significant progress" in the case.
In an interview with the Daily Mail, Mr Patterson's mother, Lesley Wright, said her son had travelled to Jamaica to meet family, and it was his first time visiting the country.
The 63-year-old told the news outlet: "I've lost my baby. No mother should have to bury her child.
"We hope for justice and that my son's killer is taken off the street where they can't hurt anyone else and destroy another family."
On Tuesday, a Foreign, Commonwealth and Development Office spokesperson confirmed they were "supporting the family of a British man who died in Jamaica and are in contact with the local authorities".