The driver of a police van which was seen on CCTV following two boys on an e-bike shortly before they died in a fatal collision is facing a criminal investigation.
The Independent Office for Police Conduct (IOPC) said the driver of the vehicle was now being "criminally investigated for dangerous driving".
The driver, along, with the passenger in the van, had previously been served with a gross misconduct notice.
Kyrees Sullivan, 16, and Harvey Evans, 15, died in the crash in the Ely area of Cardiff on 22 May.
The crash sparked riotous scenes in the community as properties were damaged and cars torched.
The IOPC said the notices and the criminal letter did not necessarily mean that disciplinary or criminal proceedings would follow.
The crash happened at 6.02pm on Snowden Road and CCTV footage showed the bike being followed by a police van at 6pm on nearby Frank Road.
Other footage showed the van turn off and it was not following the boys at the time of the collision.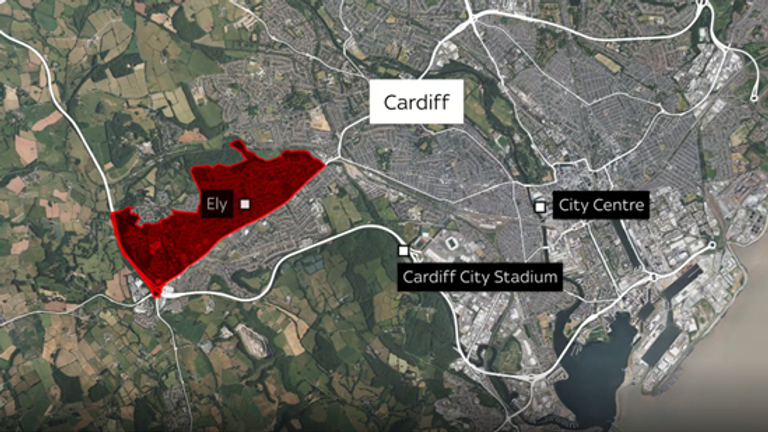 The watchdog's investigation is looking at the nature of the police's interaction with the boys before the collision.
One key factor under consideration is whether there was any point at which the decision and actions of the officers in the van "constituted a pursuit".
The IOPC has confirmed it has completed all its enquiries in the Ely area in recent weeks and has also reviewed footage from body-worn cameras.
South Wales Police is continuing to co-operate with the IOPC investigation.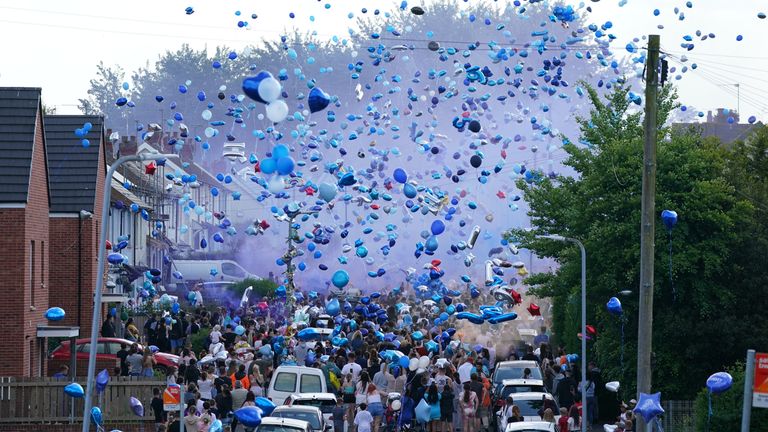 'Went everywhere together'
Following Harvey's death, his family said their hearts were "truly broken".
They described him as having lived "life to the full" and someone who had a "big heart", adding that "deep down, he truly cared".
His family also appealed for "peace within the community" and asked people to allow the police to investigate and "get the answers we so desperately need".
Kyrees was a "handsome young man" and a "loving son and brother", his family said.
They added that he and Harvey "went everywhere together" and were loved "not only by their families but by their community as well".
IOPC Director David Ford said his thoughts and sympathies were with the family and friends of Kyrees and Harvey and everyone impacted by their deaths.
"Our independent investigation is progressing well and I want to again thank the local community for the support provided to our investigation, including through the sharing of CCTV evidence," he said.
Read more:
Mum of teen killed in Cardiff crash pays tribute
Cardiff crash – a timeline of events
He said the IOPC said it remained "committed to establishing the facts" and would "continue to provide regular updates".
Anyone with information which could be of use to its investigation is asked to contact the IOPC.