A mural dedicated to murdered journalist Lyra McKee has been vandalised in the US state of Florida.
A swastika, a target and anti-LGBTQ+ graffiti have been spray-painted on the mural of the Zebra Youth Organisation, which supports LGBTQ+ youth.
Ms McKee died after being hit by a bullet during rioting in the Creggan area of Londonderry on 18 April 2019, with dissident republican group the New IRA linked to the killing.
Read more:
How 'brave' Lyra McKee covered her struggle of growing up gay in Belfast
The incident sparked revulsion and condemnation across the world.
A mural was unveiled to Ms McKee in Orlando, a city she spoke about visiting in 2017, a year after a gunman opened fire at a gay nightclub in the city, killing 49 people.
Orlando's council also passed a resolution offering sympathy of the people of the city to Ms McKee's loved ones.
Member of the Florida House of Representatives Anna Vishkaee Eskamani described the graffiti in a social media post as "absolutely disgusting".
"Will do what we can to identify who did this and hold them accountable," she posted on the social media website X, formerly known as Twitter.
The mural was cleaned up by volunteers with Zebra Youth.
In a post on social media, Zebra Youth said: "Today Zebra Youth and LGBT+ Center Orlando – The Center's beautiful murals were vandalized with hateful homophobic and transphobic messages and n*zi symbols.
"We are working with the Orlando Police Department to identify and prosecute this horrible hate crime.
"We appreciate all of the community support and are doing everything to ensure the safety of our youth and staff.
"We will not allow hate to win."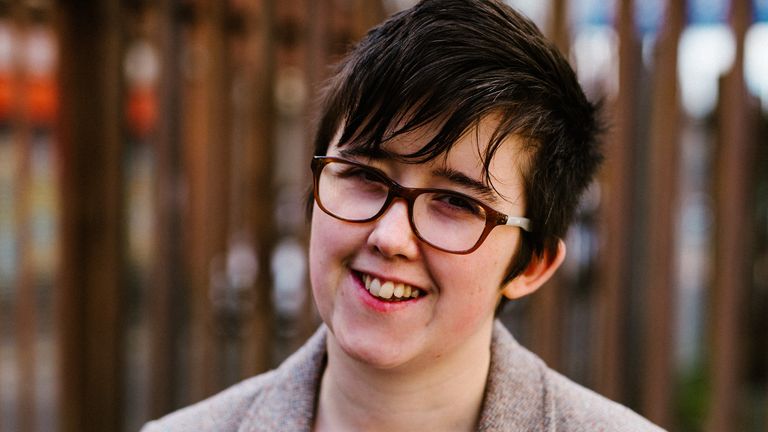 The vandalism comes months after Florida Governor Ron DeSantis signed four bills restricting LGBTQ+ rights in the state.
One of the bills bars trans people from using the public facilities that align with their gender identities. Another restricts drag performances in front of children.
Meanwhile, Florida teachers have said they have removed books from their classrooms and decided not to form LGBTQ+ clubs as a result of what critics have called the state's "Don't Say Gay" law.
The law bans instruction about sexual orientation and gender identity "in kindergarten through grade 3 or in a manner that is not age appropriate or developmentally appropriate for students in accordance with state standards".