Luton Airport has said it is "unlikely that any vehicles will be salvageable" after a massive fire caused one of its multi-storey car parks to partially collapse earlier this week.
Bedfordshire Fire and Rescue Service declared a major incident at 9.38pm on Tuesday and, at its peak, had 15 fire engines, three specialist aerial appliances and more than 100 firefighters at the scene.
Andrew Hopkinson, chief fire officer with the service, said as many as 1,500 vehicles were in the car park at the time – with up to 1,200 believed to be damaged.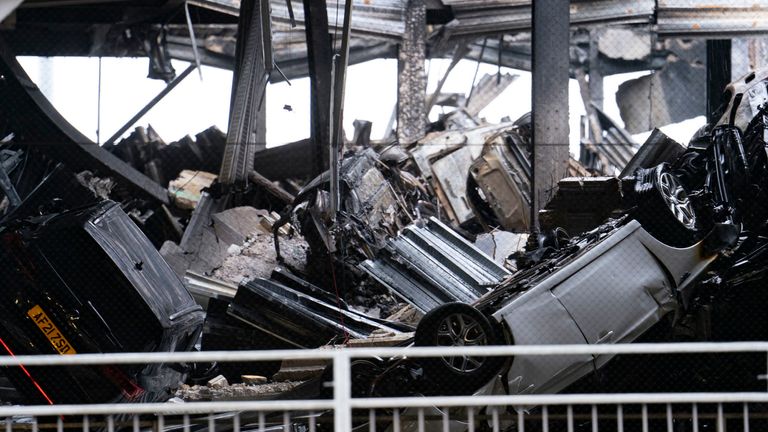 Holidaymakers who left their cars at the airport say they have been "left in limbo" and have received "no help".
In a statement, the airport said it is "unlikely that any vehicles in the car park will be salvageable" but this was "still in the process of being assessed".
It said it had provided the Motor Insurers' Bureau (MIB) with the registration details of 1,405 vehicles and, along with its parking provider APCOA, it had responded to almost 16,500 customer queries since the fire.
An airport spokesperson said it recognised it has been an "extremely distressing" time for those affected and it was working with the Association of British Insurers to establish the possibility of safely retrieving any personal items from the vehicles.
The airport said the emergency services have handed back control of the site and it is working to make it safe.
Moment fireball consumes Luton Airport car park


'An extremely distressing time for all concerned'
A London Luton Airport spokesperson added: "We recognise this has been an extremely distressing time for all concerned and we would like to thank our customers for their ongoing patience and understanding while we work through the many complexities following this incident.
"Dealing with such a large volume of inquiries, while an investigation is ongoing, has naturally extended our response times.
"Our team have been tirelessly working around the clock to keep customers informed of developments.
"We also advise all customers affected to notify their insurance company as soon as possible."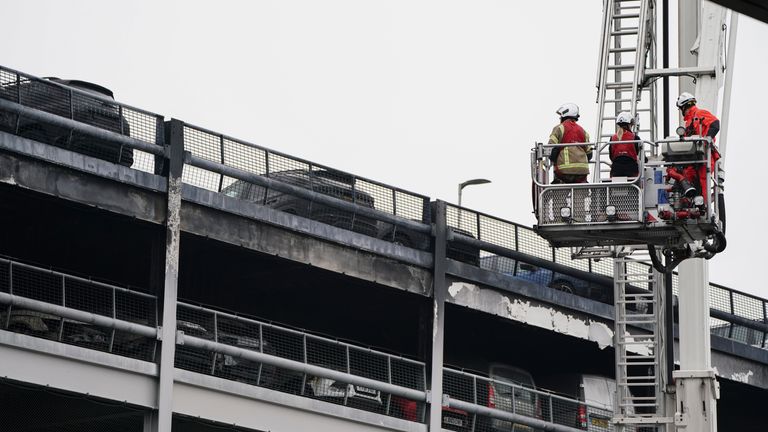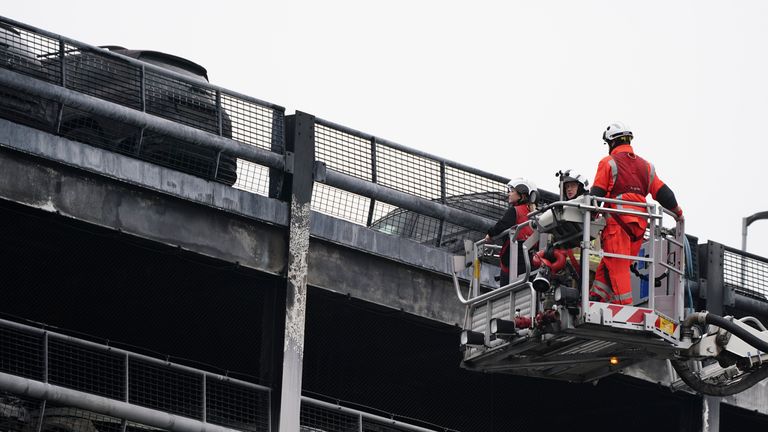 The statement continued: "We are working with the Association of British Insurers on behalf of the many insurance companies to establish whether it will be possible to safely retrieve any personal possessions and, if so, how this process may work.
"Until such time, it will not be possible to provide more detailed information or a specific timeline.
"We remain committed to transparency and resolution and will continue to provide updates as the situation unfolds."
The airport's Dart rail transit system, which opened earlier this year, remains closed along with the car park.