More than 20,000 rail workers will strike on Thursday in a long-running dispute over pay, jobs and conditions – with passengers warned they may experience severe disruption to services.
Members of the Rail, Maritime and Transport union (RMT) will walk out on 20, 22 and 29 July while drivers in Aslef are banned from working overtime this week.
RMT members involved in the strikes include station workers, train managers and catering staff with 14 train companies affected.
Read more: A full list of July dates and services affected by industrial action
The industrial action will see variations in services across the country with trains due to start later and finish much earlier than usual.
Around half of train services will run in some areas, while others will have no services at all.
Services the evening before and morning after strike days may also be affected.
Passengers have been advised to check their journeys in advance.
RMT general secretary Mick Lynch said the strikes would show the country "just how important railway staff are to the running of the rail industry".
"My team of negotiators and I are available 24/7 for talks with the train operating companies and Government," he said.
Mr Lynch said neither party had "made any attempt whatsoever to arrange any meetings or put forward a decent offer that can help us reach a negotiated solution".
"The Government continues to shackle the companies and will not allow them to put forward a package that can settle this dispute," he added.
Starmer: Strikes 'are government's mess'

Meanwhile, Aslef general secretary Mick Whelan said the union wants to resolve the dispute.
"Train drivers don't want to be inconveniencing the public," he said.
"We have given the Government and rail operators plenty of opportunities to come to the table but it remains clear that they do not want a resolution.
"Our members, the drivers who keep the railway running day in, day out, will not accept the Government's attempts to force our industry into decline.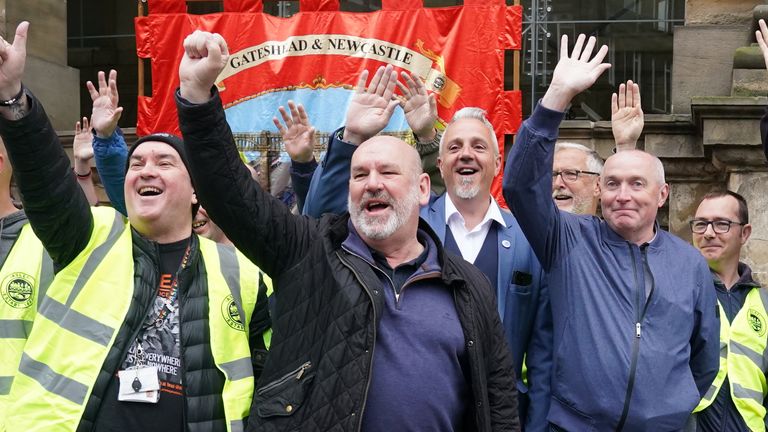 A Rail Delivery Group spokesperson said: "The upcoming rail strikes called by the RMT union and the overtime ban by Aslef will undoubtedly cause some disruption, affecting not only the daily commute of our passengers but also disrupting the plans of families during the summer holidays.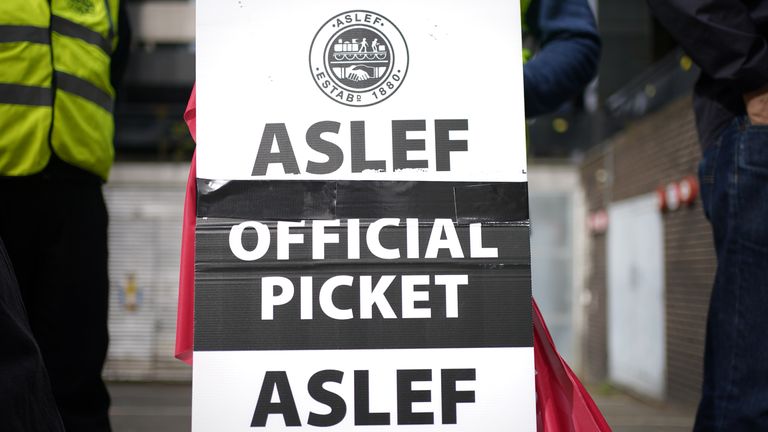 "This will lead to disappointment, frustration, and financial strain for tens of thousands of people. We apologise for the inconvenience caused and understand the impact on individuals and businesses.
"While we are doing all we can to keep trains running, unfortunately there will be reduced services between 17 July and 29 July so our advice is to check before you travel.
"Passengers with advance tickets can be refunded fee-free if the train that the ticket is booked for is cancelled, delayed or rescheduled."
Read more:
Train strikes – Full list of July dates, Tube and rail services affected by industrial action
Nearly every railway ticket office in England could close under plans due to be unveiled
RMT's Mick Lynch insists rail strikes 'have been a success'
London Underground passengers were also warned to expect disruption next week because of industrial action by the RMT and Aslef in a separate dispute.
A Department for Transport spokesperson said: "The Government has met the rail unions, listened to them and facilitated improved offers on pay and reform. The union leaders should put these fair and reasonable offers to their members so this dispute can be resolved."