A walker suffered multiple injuries and had to be airlifted to hospital after he was swept over a waterfall in Scotland.
The man lost his footing and fell into a burn – a stream – which led to the Grey Mare's Tail waterfall near Moffat, in Dumfries and Galloway in the Scottish Lowlands, in challenging weather conditions on Saturday morning.
He was then swept over one of a series of waterfalls – a fall of 10-15m (about 33-49ft) – before being carried further along the burn by the current, according to the Moffat Mountain Rescue Team.
Read more:
Three snakes found dead near Scottish loch
Scotland to gain two new freeports in Firth of Forth and Cromarty Firth
Tributes paid to Bristol teacher killed in avalanche on Ben Nevis
The waterfall is one of the most spectacular natural landmarks in the south of Scotland, with a main fall of 60m (about 197ft) – making it the fifth highest cascade in the UK.
Mountain rescuers attended the scene alongside other emergency services including police and firefighters, as well as helicopters from the coastguard and the Helimed trauma team, after the alarm was raised at 10.30am.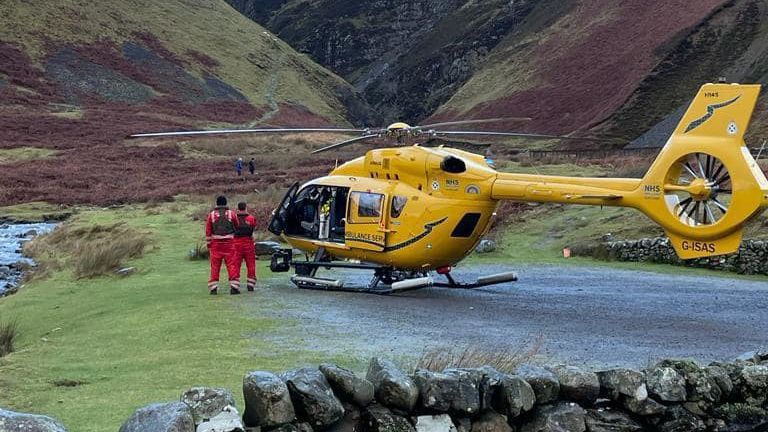 Rescuers had to contend with winds of up to 40mph as they sought to extract the man from the area. He was winched from the water and initial care was given to him on the banks of the stream before he was taken by helicopter to Glasgow's Queen Elizabeth University Hospital.
Mountain rescue team leader James Coles said: "He lost his footing and slipped in. The main waterfall is huge, fortunately he didn't go over that one, but there is a series of upper waterfalls.
"He was swept along the burn then over the waterfall and was then swept further along the burn and somehow he managed to stop himself.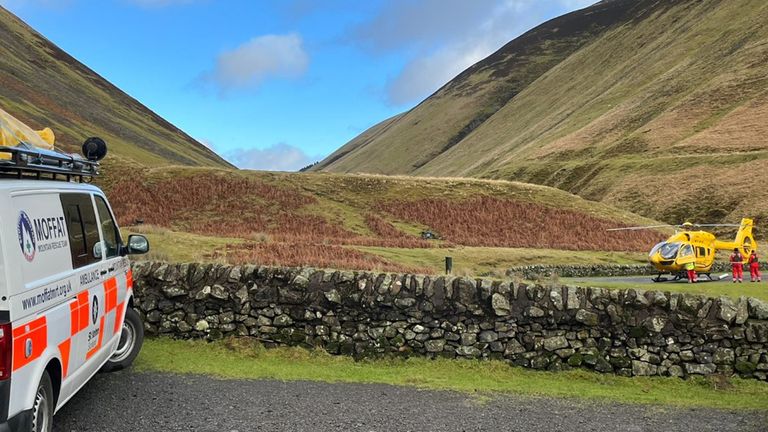 "He was there with friends and they raised the alarm. It was a bit of bad luck, they were trying to take photos of the lovely scenery and it appears he slipped and ended up in the burn."
A spokesman for the rescue team said: "With gusts of wind up to 40mph, all teams involved had a challenging day on the hill before being stood down at 2.30pm."