The winner of the next general election can help the UK eradicate AIDS worldwide by the end of the decade, Sir Elton John has told MPs.
The singer spoke to a cross-party blend of politicians in Westminster after the government announced an increase in opt-out testing for HIV at accident and emergency departments in all high prevalence areas for the virus in England.
Some 46 more A&Es will employ the testing, up from the existing 34 that were taking part in a trial – which also screens for viruses like hepatitis B and C.
Politics – latest: Sunak accused of 'insane' claim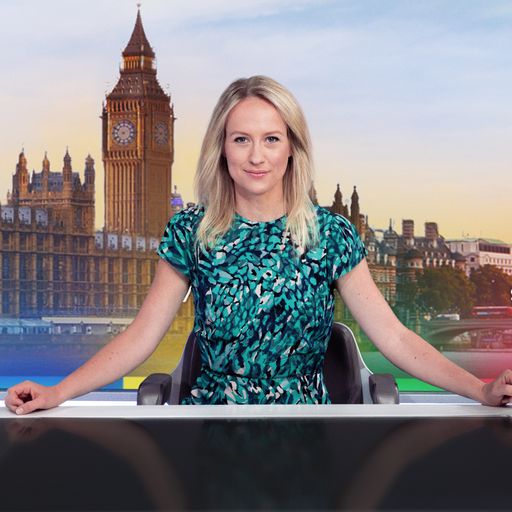 Politics Hub with Sophy Ridge
Sky News Monday to Thursday at 7pm.
Watch live on Sky channel 501, Freeview 233, Virgin 602, the Sky News website and app or YouTube.
Tap here for more
Since April last year, around 4,000 people with HIV have been identified through the scheme after more than 1.4 million samples were tested.
It is thought more than 4,500 people are living in England with HIV but are not aware.
June: Sir Elton 'not chilling out' after farewell tour

"Automatic testing gets to people earlier, which means less HIV transmission, less illness, less death and by the estimate of health economists, £50m saved for the NHS," Sir Elton said.
"So, to hear today from the secretary of state that this work will be expanded to every high HIV prevalence area… 46 new accident and emergency departments in local hospitals across England… more than doubling the number of HIV tests, is truly wonderful news."
Read more:
Sir Elton John 'optimistic' about HIV progress in appearance at US Senate Committee
DaBaby dropped by BooHoo as Elton John hits out at rappers' 'HIV misinformation'
He continued: "Whoever wins the next general election can help to end AIDS worldwide by 2030.
"Starting right here at home. In the UK, new HIV diagnoses are down 46% since their peak in 2015.
"We can be the first country in the world to defeat this awful virus. Playing our part, fulfilling the United Nations goal and showing other nations how it's done."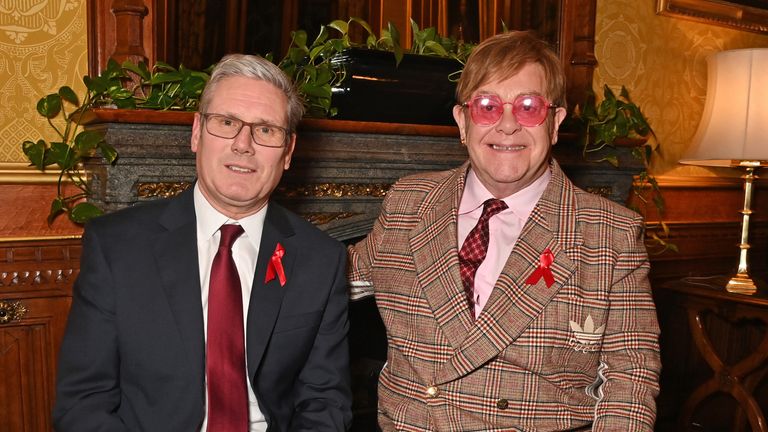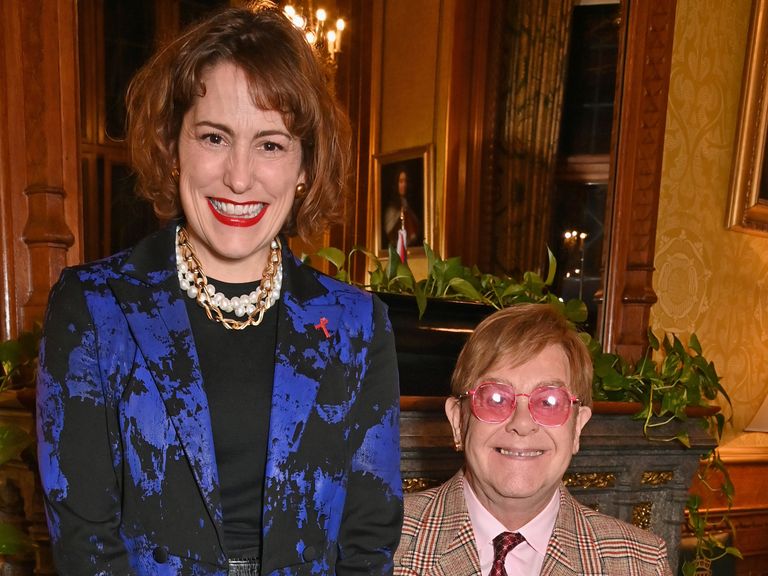 Sir Lindsay Hoyle, Speaker of the House of Commons, said: "It is an honour to host this reception for Elton John in recognition of his work to end HIV and AIDS.
"Sir Elton has been an unwavering advocate in the fight against HIV and AIDS for four decades. His efforts have helped destigmatize the disease, promote education, and provide crucial support to those affected, making him a true champion in the goal to end AIDS."
Florence Eshalomi MP, co-chair of the all party parliamentary group on HIV/AIDS, said: "We are delighted that the government today has taken concrete steps to increase and normalise HIV testing in the UK.
Click to subscribe to Backstage wherever you get your podcasts
"The APPG believes that as parliamentarians, we should play our part in addressing this epidemic and this is something we have been calling for following the successful roll-out of opt-out to extremely high prevalence areas.
"We also echo Elton John's comments that whilst this will have a very real and significant impact, there is still a huge amount that needs to be done to end the AIDS epidemic both here in the UK and abroad."