A driver suffered an "event" at the wheel before a school bus crash on the M53 in Wirral that killed him and 15-year-old Jessica Baker, Liverpool Coroner's Court has heard.
Stephen Shrimpton, 40, was driving the bus – which had 54 people on board – to West Kirby Grammar School and Calday Grange Grammar School when it crashed last Friday.
The senior coroner for Liverpool and the Wirral, Andre Rebello, said CCTV footage from inside the coach showed Mr Shrimpton slump to his left while driving the coach.
At the same time, the coach left the carriageway and went up an embankment before falling on its side.
Jessica suffered "instantaneous" death from "catastrophic" injuries, though the exact circumstances of how she was killed depend on an ongoing police investigation.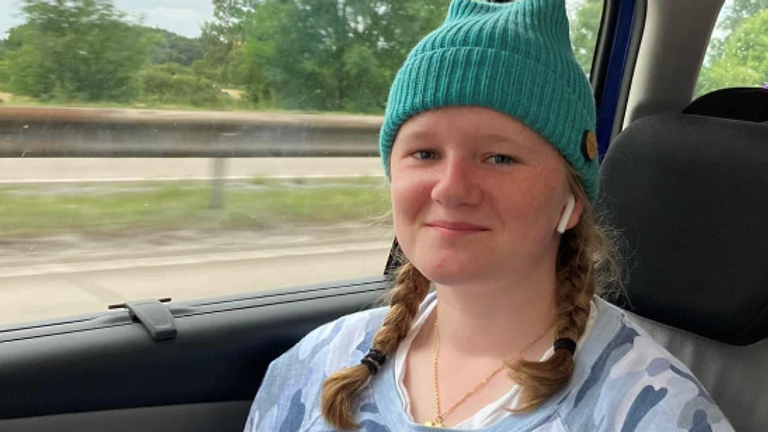 While further medical results will be released, the most likely cause of Jessica's death will remain a severe head injury, Mr Rebello said.
It appears Jessica was "partially ejected" from the vehicle, Mr Rebello added, with the coach landing on her, causing "certainly instantaneous fatal head injuries".
Mr Rebello said it was "miraculous" nobody else died.
"At approximately 8.03am, the road traffic incident occurred and the coach, travelling northbound, collided with the embankment on the nearside and the coach came down on its side, causing fatal injury, life-changing injury and serious injury and lots of minor injuries," he said.
Read more:
Survivor describes 'shock' and flashbacks after M53 crash
Family of Jessica pay tribute to 'warm hearted' girl
"Given the extent of the collision, it is miraculous that there were not more fatalities.
"The court has been briefed by the road collision unit investigation and the CCTV footage within the coach.
"It is fairly evident that the driver has suffered an event whereby he is seen to slump to his left side and it is at this time that the vehicle leaves the carriageway."
Further medical examinations will be needed to establish Mr Shrimpton's cause of death, Mr Rebello added, with focus on his heart's condition.
'Bags are everywhere'
A teenager who was on the coach told Sky News they were all just "chatting" on their phones when "all of a sudden, nothing seemed real".
"I looked around and there's just people lying down everywhere. Bags are everywhere," the pupil added, speaking anonymously on Sunday.
"There's glass everywhere. And it's just like blood everywhere. I've seen both my mates on the floor, but I thought they were dead.
"I looked around again and saw a girl stood next to me. I was in shock, I put my hand on my face. I looked back at my hand and it was covered in blood, I remember saying, this can't be my blood."
In an anonymous interview, a boy recalls how there was 'blood everywhere' in the aftermath of the crash

After the crash, four other children were taken to hospital, including a 14-year-old boy whose injuries are said to be "life-changing", according to Merseyside Police.
Another 13 were treated for minor injuries before they were released.
The inquest was told Mr Shrimpton was pronounced dead at the scene at 8.50am and formally identified by his wife Tania Shrimpton.
Jessica was also pronounced dead at the roadside at 9.01am, and identified by her father, Shaun Baker, a nurse.
'Clarity over seat-belts needed'
Mr Rebello said anyone over the age of 14 is responsible themselves by law for wearing a seat belt, but added clarity was needed over the rules on coaches and buses.
He said he intends to write to the Department for Transport for more information.
"I am old enough to remember the Tufty Club and the Green Cross Code and the public information films about, 'Clunk Click every trip'," he added.
"And clearly, because I am now considered very old, I suspect there are generations who have never seen these public information films and may not be fully aware that the chances of severe injury or fatal injury are so much reduced by wearing of a seat belt."
A full inquest will be heard on 20 March next year.