Ghislaine Maxwell said she believes the disgraced financier Jeffrey Epstein was murdered and she wishes she "never met" him.
The British socialite, 61, was sentenced to 20 years in a US prison last year for luring young girls to massage rooms so Epstein could molest them between 1994 and 2004.
Epstein was found dead in his cell at a Manhattan jail in August 2019 as he waited trial on sex trafficking charges.
His death was ruled a suicide, but Maxwell, who had a relationship with him, said she does not believe that.
In an interview for Talk TV's Jeremy Kyle Live: Ghislaine Behind Bars, she said: "I believe that he was murdered. I was shocked.
"Then I wondered how it had happened because as far as I was concerned, he was going to… I was sure he was going to appeal. And I was sure he was covered under the non-prosecution agreement.
"But I wasn't in the indictment. I wasn't mentioned. I wasn't even one of the co-conspirators.
"I honestly wish I had never met him.
"Looking back now, I probably wish I had stayed in England. But leaving that aside, you know, I tried to leave and start another new job and move on from the end of '98, '99.
"So I wish I had been more successful in moving on… Because I'd been a banker and so I should have moved on completely."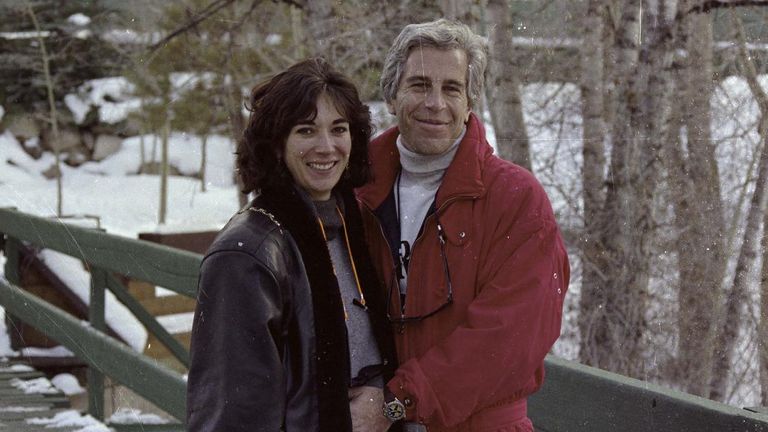 Maxwell, daughter of the late media tycoon and MP Robert Maxwell, said she "didn't know" Epstein "was so awful", though he is "obviously now, looking back with hindsight, of course".
"But at the time, I mean he had lots of friends. He was friendly with just about everybody you could imagine," she said, speaking from prison.
"There was no reason to imagine that he was someone of interest to people."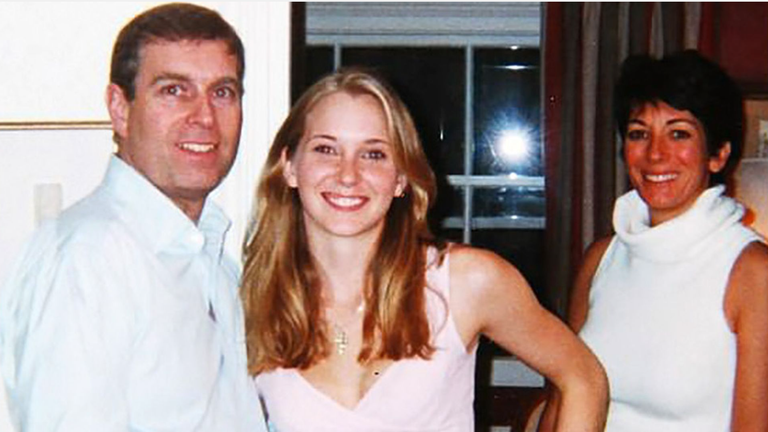 The convicted sex offender also believes the infamous photograph of the Duke of York next to Virginia Giuffre is fake.
Allegedly taken inside Maxwell's Mayfair home, the photograph shows Prince Andrew with his arm around Ms Giuffre, who claims he had sex with her while she was underage.
Andrew has questioned the validity of the image and claimed to have never met Ms Giuffre, who was Virginia Roberts at the time.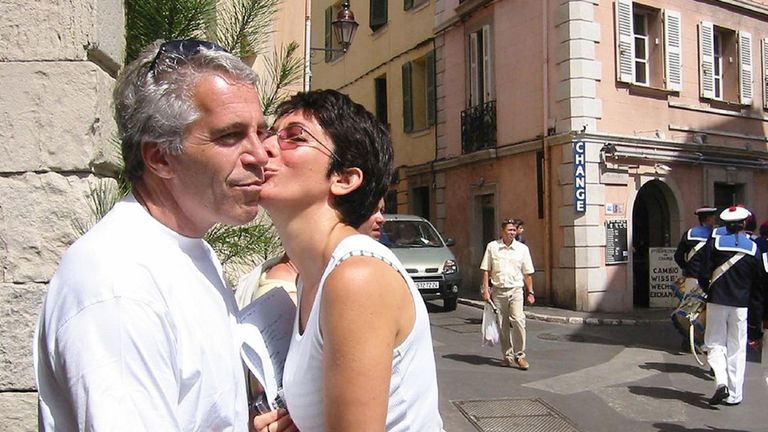 Maxwell said: "Well, it's a fake. I don't believe it's real. In fact, I'm sure it's not… There's never been an original. Further, there's no photograph; I've only ever seen a photocopy of it.
"I don't believe it happened, certainly the way as described. It would have been impossible. I don't have any memory of going to [the private nightclub] Tramp [where Ms Giuffre said Andrew danced with her].
"Certainly it's not an outfit I would have worn."
The duke paid millions to settle a civil sexual assault case to Ms Giuffre after previously saying he has "no recollection" of meeting her and he is "not one to hug" or "display affection" in public.
He claimed in 2019 it is not possible to prove if the image has been faked.
Could Prince Andrew settlement be challenged?
Reports at the weekend claimed Prince Andrew is now looking into ways to overturn the settlement.
Lawyer Wendy Murphy said if those reports are correct, the timing of the legal challenge could be significant.
She told Sky News: "I think there is about a 0.0% chance of a court overturning a settlement. Let's remember the money has already been paid, the court has signed it off."
Andrew did not accept culpability in the settlement.