This result wasn't just bad for the Tories, it was terrible. While they won't admit it, they know it was | Politics News
A couple of hours before the result of the West Lancashire by-election was declared shortly before 2am, senior Tories at the count were prepared for the worst.
Privately, they were predicting a 60% share of the vote for Labour and 25% for the Conservatives.
They weren't far wrong. The Tory vote has indeed slumped from over 36% at the 2019 general election to about 25%. But Labour's share was higher than the Tories feared, above 62%.
That was a bigger share for Labour and smaller for the Conservatives in this constituency than in Tony Blair's landslide general election victory in 1997.
After the result, Bill Esterson – Labour MP for the neighbouring seat of Sefton Central – took great delight in pointing that out.
For the Tories, Blackpool South MP Scott Benton told Sky News in a combative interview that the result here wasn't good enough for Labour to send Sir Keir Starmer to Downing Street at the next general election.
In her victory speech, the winning Labour candidate Ashley Dalton – resplendent in a bright red trouser suit – said it was time for a general election. But there isn't going to be one for at least 18 months.
Rishi Sunak's Conservatives may be languishing on around 25% in national opinion polls – coincidentally about the same as their vote share in this by-election – but the government consistently wins votes in the Commons by comfortable majorities of about 60.
That doesn't mean Mr Sunak isn't in a perilous position, however. A trouncing at the local elections on May 4 similar to this by-election result will send many Tory MPs into a blind panic and plunge the PM's future into real danger.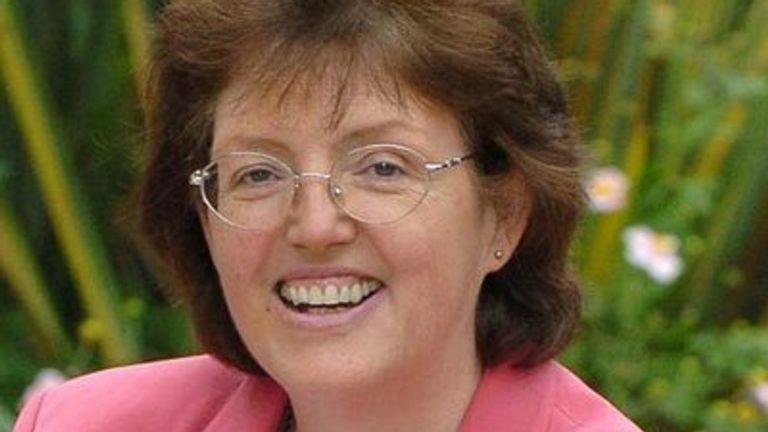 Amid the latest run of dismal by-election results and the prospect of a drubbing in May, Mr Sunak's tenure in No 10 is made all the more vulnerable by the resurgent threats posed by his two predecessors, Boris Johnson and Liz Truss, with Mr Johnson undermining him in military aid to Ukraine and Ms Truss leading a renewed charge for tax cuts in Jeremy Hunt's Budget on 15 March.
As for West Lancashire, it has a new MP who on the evidence of this morning – in her victory speech and subsequent interview with Sky News – will be a powerful and extremely vocal advocate for the constituency.
She highlighted the problems in the NHS, the cost of living crisis and transport issues as her top priorities when she arrives at Westminster after parliament's half-term recess in 10 days' time.
On transport, for example, the new town of Skelmersdale in the constituency has no railway station – and locals here complain that it's a long and frustrating bus journey to Liverpool.
There had long been plans to rebuild a train station, but the government rejected these plans last year – a move West Lancashire's previous MP, Rosie Cooper, described as a "cruel joke".
Health, cost of living and transport – issues that are currently dominating politics nationally and were also the predominant issues in this by-election campaign.
Read more analysis:
A worrying trend is emerging for Tories in by-elections
That suggests they are the main reason the Tories are haemorrhaging votes. Add to that the Tory sleaze and bullying allegations, "partygate" and the perception that the Conservatives are out of touch after 13 years in power – all of which we heard from Labour in West Lancashire – no wonder Sir Keir's cheerleaders are cock-a-hoop about the result in this by-election.
And, despite the brave face put on this crushing defeat publicly by the Tories, the slump in votes here will privately fill many Conservative MPs with gloom and alarm.
No doubt those Tory predictions two hours before the result were intended to manage expectations in their party's favour. But it didn't work and this result wasn't just bad for the Conservatives. It was terrible. And while they won't admit it, they know it was.