The Princess of Wales beat her husband at an endurance spin class during a visit to an Aberavon leisure centre – while donning her high-heeled boots.
The royal couple joined gym goers at the endurance cycling session in south Wales, and were challenged to see who could cycle the furthest in 45 seconds while riding a virtual race in the Italian mountains.
As they entered the room, the prince apologised to the class saying: "Sorry for ruining your spin class."
He then pointed out to Kate that she was still wearing her high-heeled boots.
"Not sure I am dressed for this," she responded.
Once under way, and clearly teasing her husband, Kate said: "Can I make it harder?"
At the conclusion, William said, while breathing heavily: "Talk to you in a minute."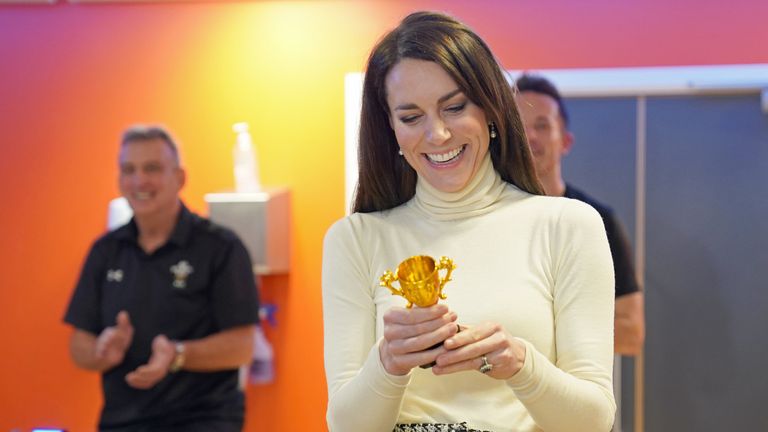 The event was part of a series of visits in south Wales to mark St David's Day.
Away from their race, the pair toured the centre's sports hall and swimming pool, and met children from the local Tywyn Primary School, who were taking part in various indoor sports.
Seven-year-old Rafael Vazquez, from Swansea, presented the couple with a set of Welsh leotards for their children.
His mother Jo Vazquez said: "It was wonderful to meet them. They are so genuine people and have a real interest in the community, children and sport.
"They said how interested they were in keeping leisure centres open, especially swimming, as it is such a key skill for life."
William and Kate also visited a therapy garden in Pontyclun, where the princess planted a Sweet William – prompting a laugh from her husband.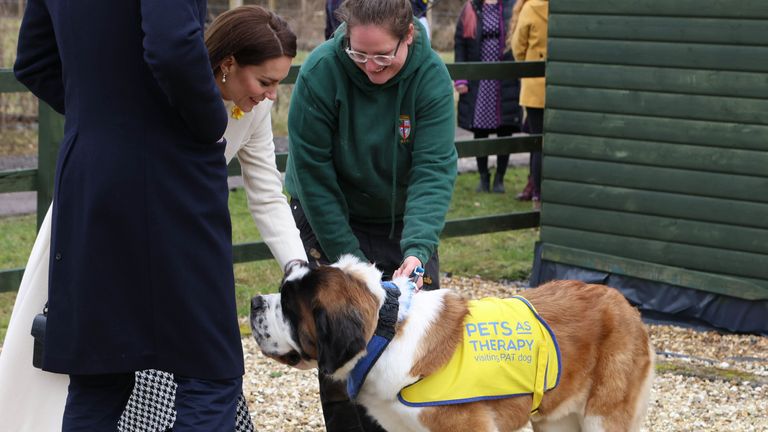 They also met a therapy dog, seven-year-old Great Dane, Ragnar, with William commenting on the dog's "big ears", while Kate said: "He must be very popular."
Kate was presented with a bunch of daffodils by two-year-old Cora Phillips, with her mother Michelle Phillips, from Llanharan, saying: "Oh my goodness, I did not expect that in a million years."
Turning to her daughter, she said: "We just met a princess. We're never going to forget that."