In Hampshire, locals and businesses are feeling the brunt of the tinder-dry conditions last month's heatwave left behind.
While they've been adapting to the parched conditions, there's growing concerns over the heatwave arriving this week.
We visited Odiham, one of Britain's driest villages, where residents haven't seen a drop of rain in the last month.
Driving through the area, it's clear just how parched it is – each corner brings more dry and shrivelled foliage and shrubs.
These conditions are something Odiham and Greywell Cricket Club are getting increasingly worried about.
They currently spend anywhere up to five hours watering their pitch everyday – if they don't, it's just not safe for play to go ahead.
With an upcoming tournament on Saturday – when temperatures are expected to peak – it's all hands on deck to make sure the wicket remains green.
Are they worried about a hosepipe ban?
At the moment they aren't affected, but if rules around these are made more stringent, they fear they may face a situation where they have to make cutbacks.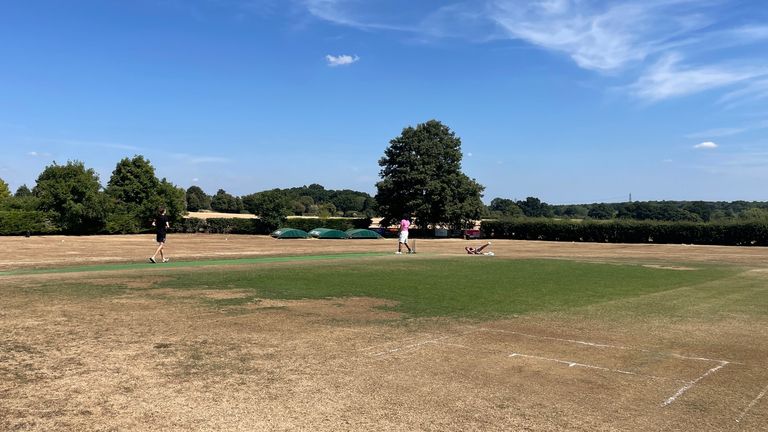 Four miles away, there's yet another business feeling the strain.
Based in Ewshot, Peacocks Nursery is struggling to keep up with the hot weather.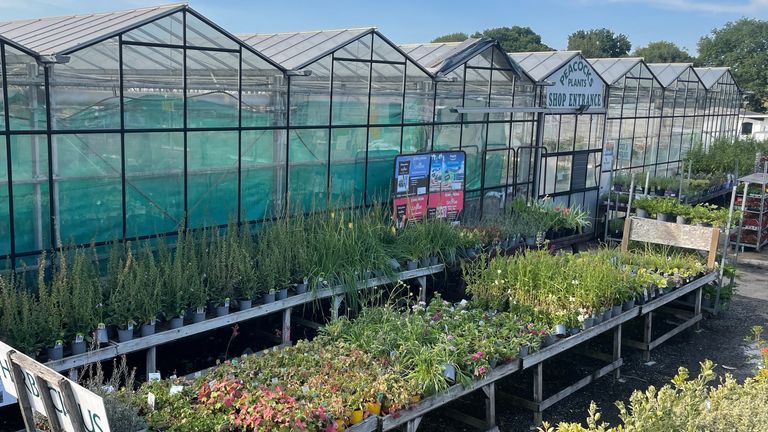 Keeping their plants alive is essential to business, but it's a mammoth operation keeping them watered.
The plants are based around three greenhouses, and manager Rachel tells me after getting through each one, they need watering again within an hour.
Water chiefs are preparing for drought

It means they've got more hands on deck, from morning through to evening, to ensure that business can keep ticking.
But they have major concerns around this heatwave.
They say temperatures in the area are forecast to be higher than those that were seen in July.
On top of that, with the extreme heat being more prolonged than last month, they think this heatwave could be even more costly.