Lifeboats launched after fire breaks out on passenger ferry in the Channel | UK News
Three lifeboats have been scrambled from Kent to a ferry in the English Channel after a fire broke out on board.
The Isle of Innisfree was around halfway across the Channel when the blaze broke out in the engine room.
There were 183 people on board in total – 94 passengers and 89 crew members. Everyone is safe and accounted for.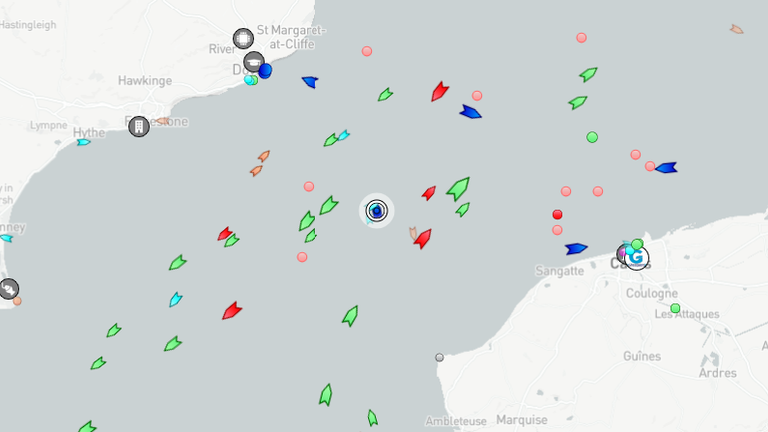 A French tug boat has also been despatched to the scene.
A spokesman for Irish Ferries said: "Irish Ferries can confirm that this evening, the crew on board its ship the Isle of Innisfree were alerted to a small fire in the ship's engine room while the ship was sailing from Dover to Calais.
"Irish Ferries crews train regularly to deal with incidents at sea, and the company has put its training into action and the fire has been extinguished.
"The Coastguard has been informed and despatched 3 RNLI lifeboats as a precautionary measure.
"The vessel is currently safely at anchor, and as the situation is stable, no emergency assistance is expected to be required."
HM Coastguard said it "was alerted just after 17:30 today (3 March) to a fire in the engine room of a ferry that was mid-way from Dover to Calais."
It continued: "The vessel has confirmed that the fire has been extinguished, but it is experiencing technical issues.
"The incident is ongoing."