Prince William has told Mark Drakeford he is 'honoured' to be the new Prince of Wales | UK News
Prince William has said he is "honoured" to be the new Prince of Wales during a phone call with the nation's first minister.
Speaking to Mark Drakeford for the first time since the Queen's death, the Prince noted his "deep affection" for Wales and vowed to spend the "months and years ahead" committed to the country's communities.
Before his grandmother's death, William held the title of the Duke of Cambridge, but was handed the titles previously held by his father after he became King Charles III.
Ceremonies held to proclaim King Charles across UK – latest updates
This makes him the Prince of Wales and the Duke of Cornwall and Cambridge, while his wife Catherine is now the Princess of Wales and the Duchess of Cornwall and Cambridge.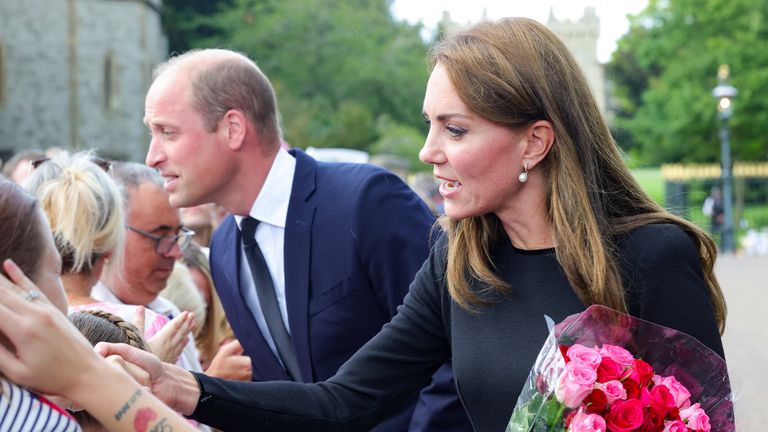 A statement issued by Kensington Palace following the Prince's conversation with Mr Drakeford said: "The Prince acknowledged his and the Princess's deep affection for Wales, having made their first family home in Anglesey, including during the earliest months of Prince George's life.
"The Prince and Princess will spend the months and years ahead deepening their relationship with communities across
Wales.
"They want to do their part to support the aspirations of the Welsh people and to shine a spotlight on both the challenges
and opportunities in front of them."
Queen's coffin leaves Balmoral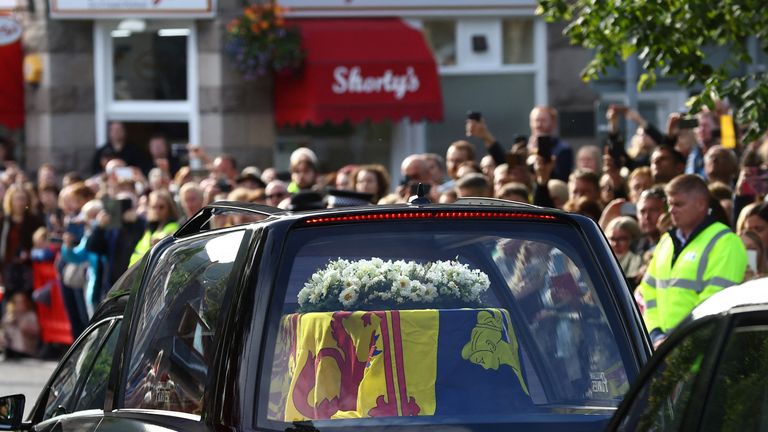 The conversation was held as the Queen's coffin started its journey from Balmoral to Edinburgh.
Draped with the Royal Standard of Scotland, the coffin is travelling from the royal castle, through the Aberdeenshire countryside, to the Palace of Holyroodhouse.
More on the Queen:
What happens between now and the Queen's funeral?
How the Queen adapted to Scotland's shifting politics
The secrets behind some of the Queen's most famous photos
Scotland's First Minister Nicola Sturgeon and other party leaders in Scotland are expected to observe the coffin as it makes its way past the Scottish Parliament in Edinburgh.
After arriving at the Palace of Holyroodhouse, it will rest in the throne room until Monday afternoon, when it will be moved to St Giles' Cathedral.
There it will lie for 24 hours, so the public can pay their respects.