'What the hell was that': How residents responded after tremors were felt in South Wales | UK News
You'd be forgiven for thinking that it was an ordinary Saturday morning in the South Wales Valleys – and for most it probably was.
But in the early hours of the morning, a tremor was detected, its epicentre around 10km North of Ebbw Vale/Tredegar Wales, but the impact was felt in a vast area of South Wales – to varying degrees.
Kylie Tavener lives in Ynyshir in Rhondda Cynon Taf.
She told Sky News that she was lying in bed watching Netflix when she "felt like someone picked up the bed and dropped it".
Her initial reaction was: "What the hell was that" and then she went on Facebook and saw reports of an earthquake.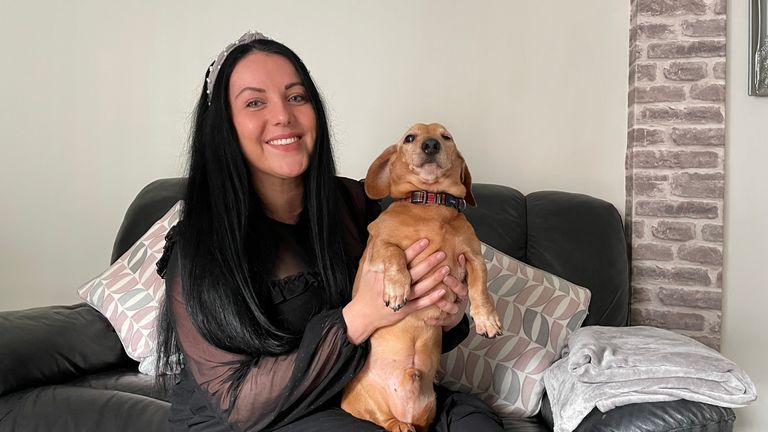 Kylie's dog, Riley, was also woken by the quake.
"Normally when he's in bed he stays in bed. He just woke up and had a little walk around huffing," she said.
Kylie said she had not found any damage in the aftermath of the tremor, but her friends too had told her that they felt like "their house shook".
'The whole house shuddered'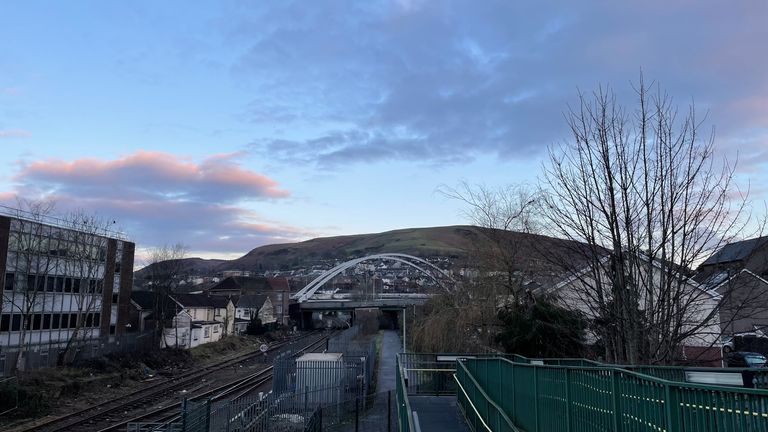 Howard Smith runs a Bed and Breakfast near Ystrad Mynach in the Rhymney Valley.
"I was actually reading a little bit of news on my mobile phone and my wife was falling asleep by the side of me and then the whole house shuddered," he told Sky News.
"My wife jumped out of her skin and I leapt out of bed, put my dressing gown on because I thought something had collapsed within the house.
"I wondered around and there was nothing in the house as such that was damaged or broken or fallen down and then I went outside."
Howard is no stranger to earthquakes having experienced one in Düsseldorf, Germany, when he was there with the army, and a small one had struck his home in the Valleys once before since he moved six years ago.
"All in the back of my mind I kept thinking 'Was that an earthquake?'," he added.
But, despite the tremor, the guests at the B&B clearly still had a good night's sleep as at breakfast on Saturday morning they said they had "all slept through it".
Read more:
Earthquake felt in South Wales as midnight tremor makes houses and walls shake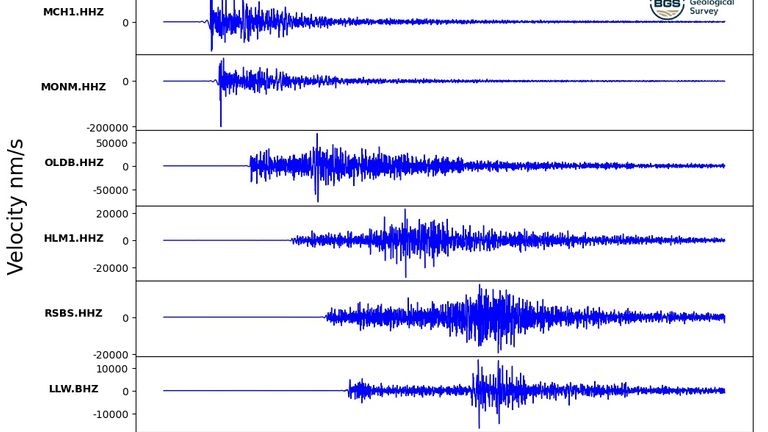 'Terrifying experience'
Stevie Williams lives in Merthyr Tydfil and initially thought a lorry had driven into "the front of the house", adding that it was a "terrifying experience".
"I believe it was just after midnight. Me and my wife were watching TV in bed when there was like a little rumble and then what I described as like a lorry driving into the front of the house," he said.
"The knocker on the front door went so I knew it was our house that had been hit.
"I ran downstairs, ran outside, obviously there was no lorry outside, people were coming out on the street shouting 'Did you hear that? Did you just feel that?' And they were on their phones to friends and family and they had felt the same thing a few miles away, so you start to realise then we'd had some sort of earthquake."